TXL-008 Best Commercial Gym Fitness Equipment Multi Functional Trainer Multi Functional Smith and Squat Rack Exercise Workouts Factory
TXL-006 Best Commercial Gym Fitness Equipment Body Building Smith Machine Rack Exercises Workouts Factory
| | |
| --- | --- |
| | |
| | Multi Functional Smith and Squat |
| | |
| | |
| | |
| | |
| | |
| | |
| | |
| | |
| | Customized Logo Available (MOQ 50 PCS) |
| | |
| | |
| | |
| Loading Quantity of 20″ Container | |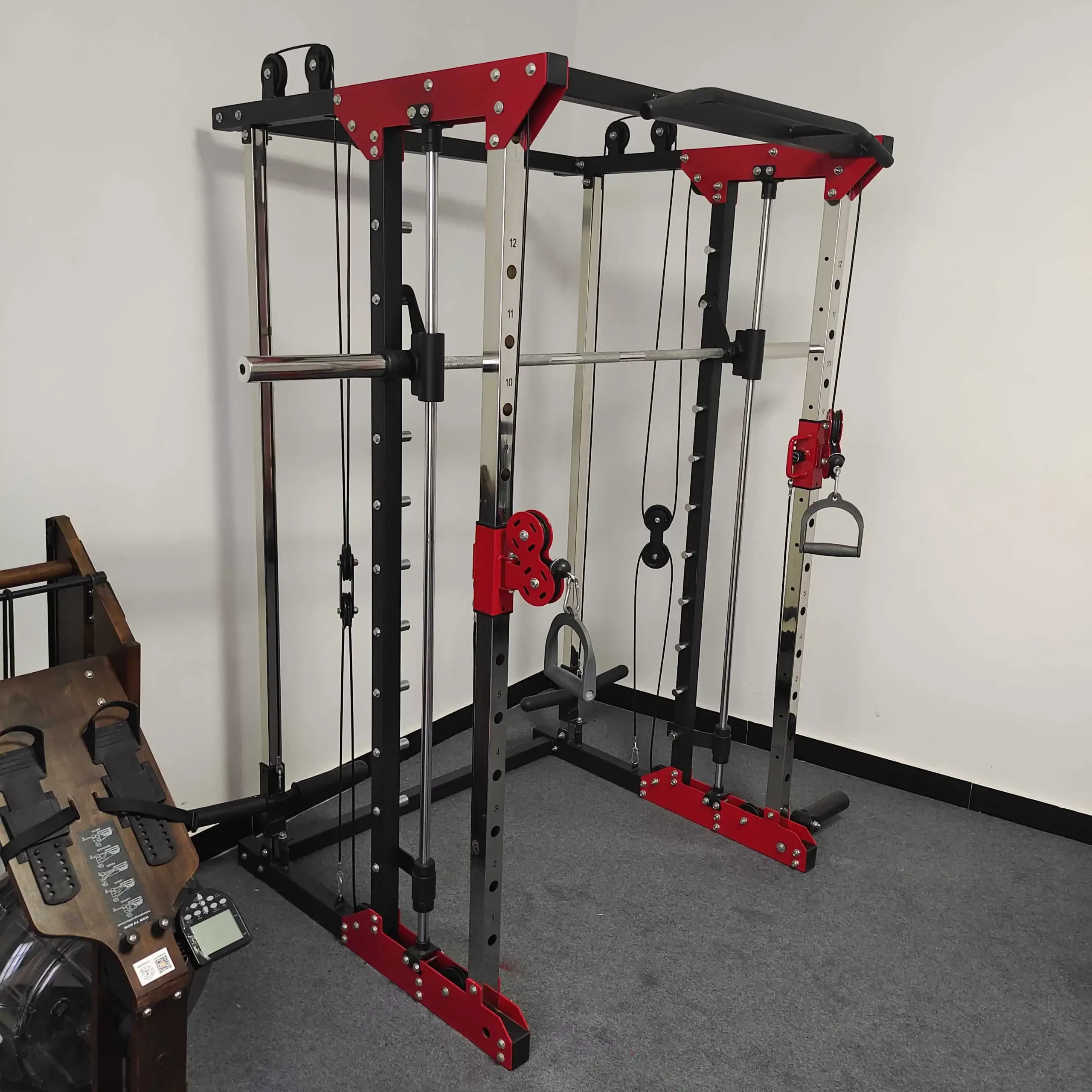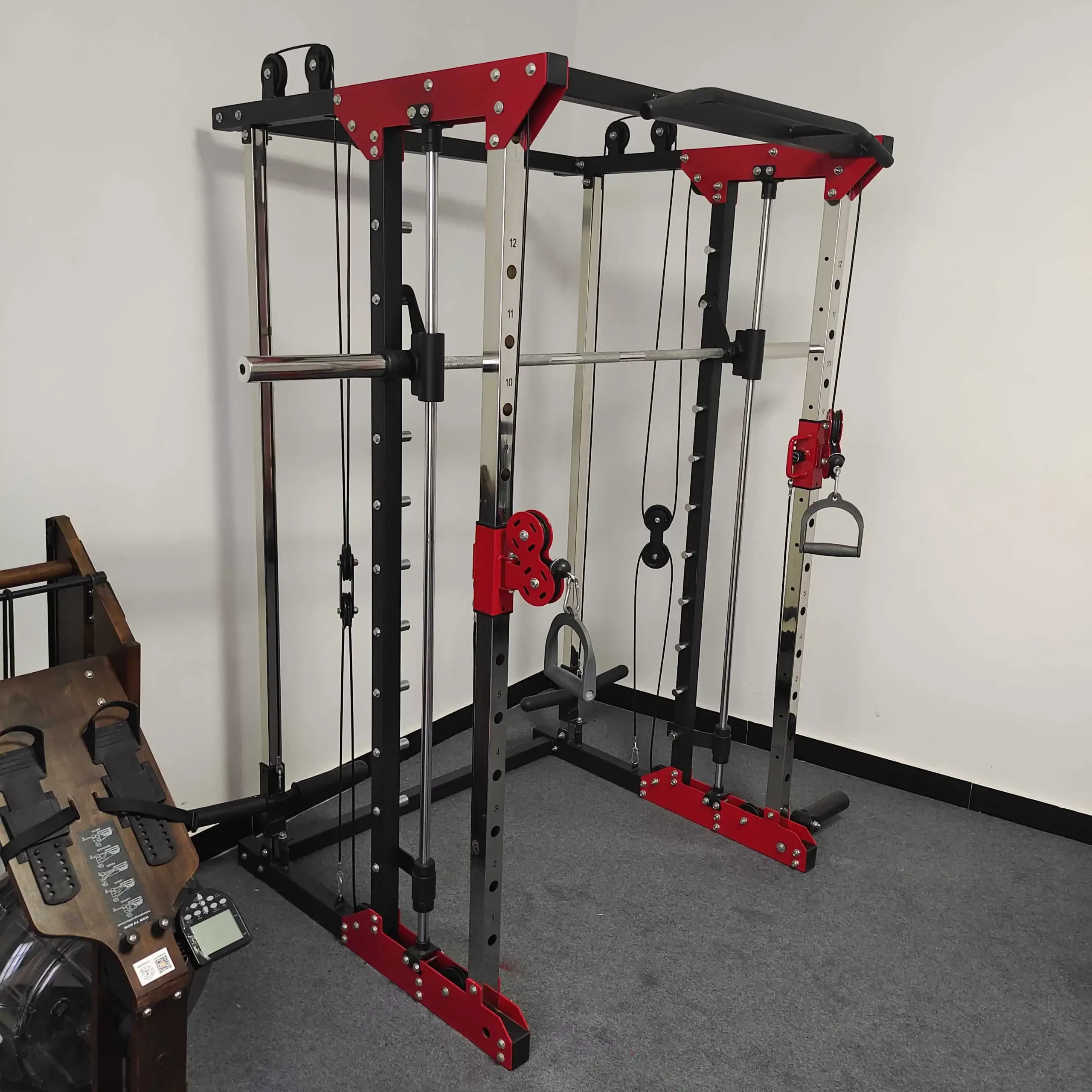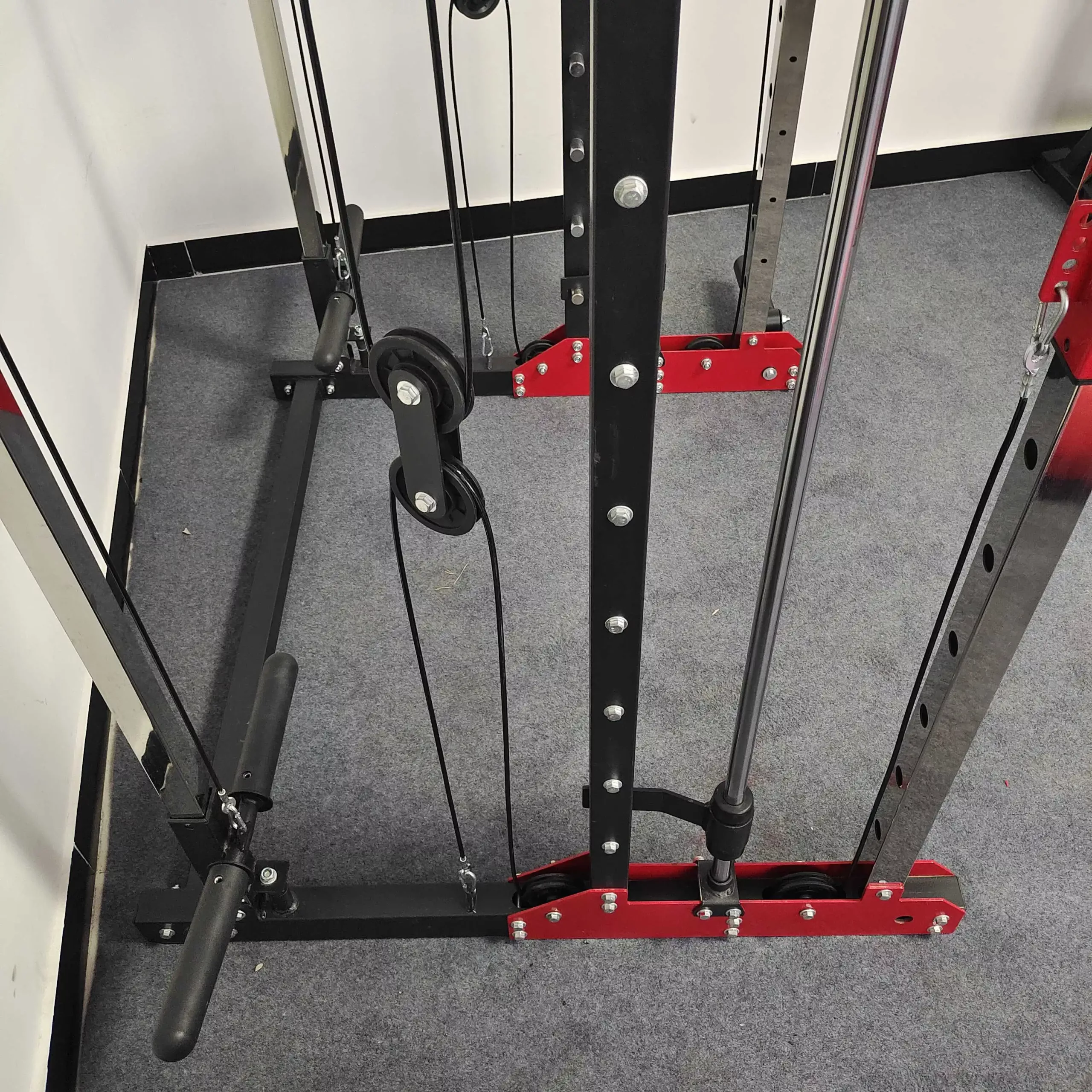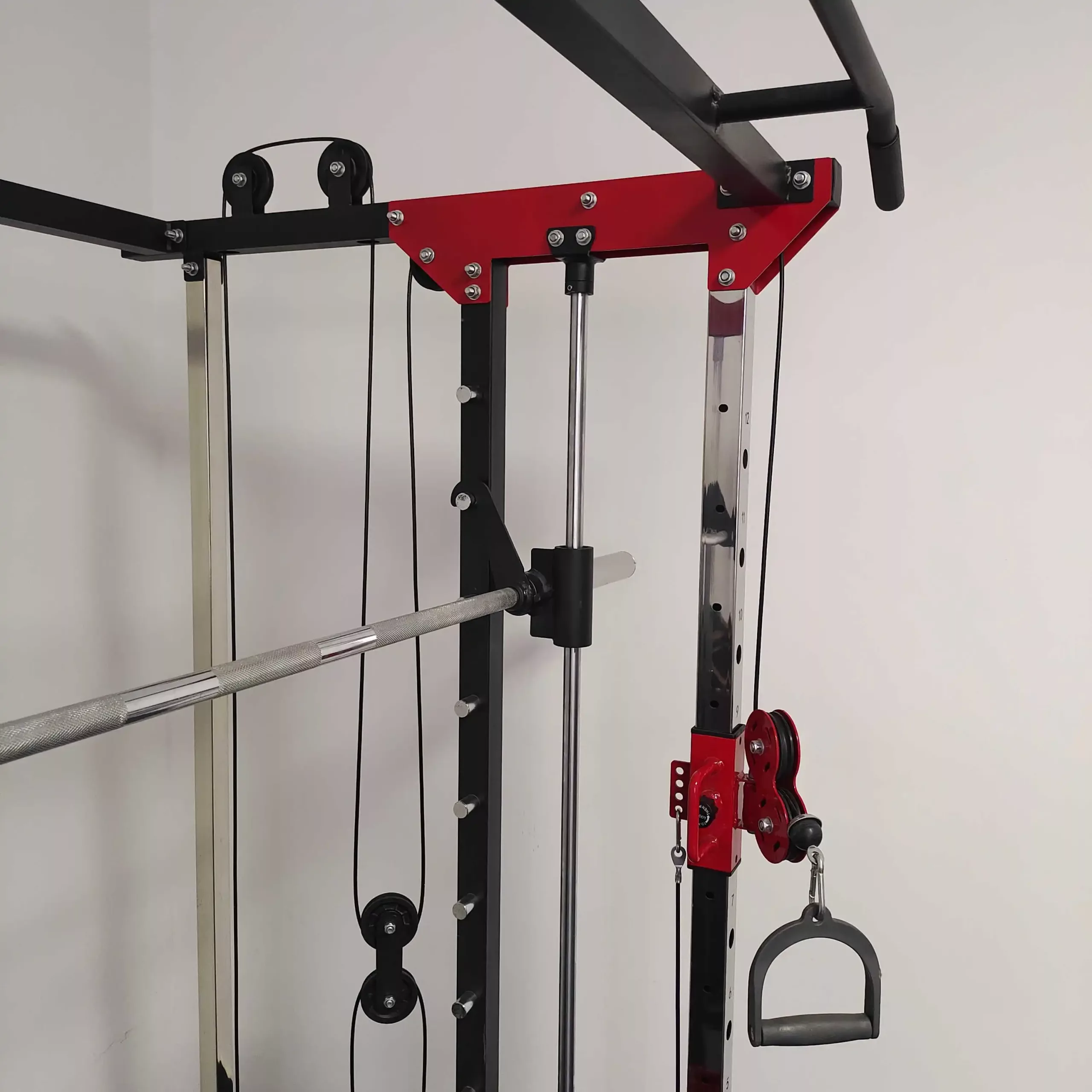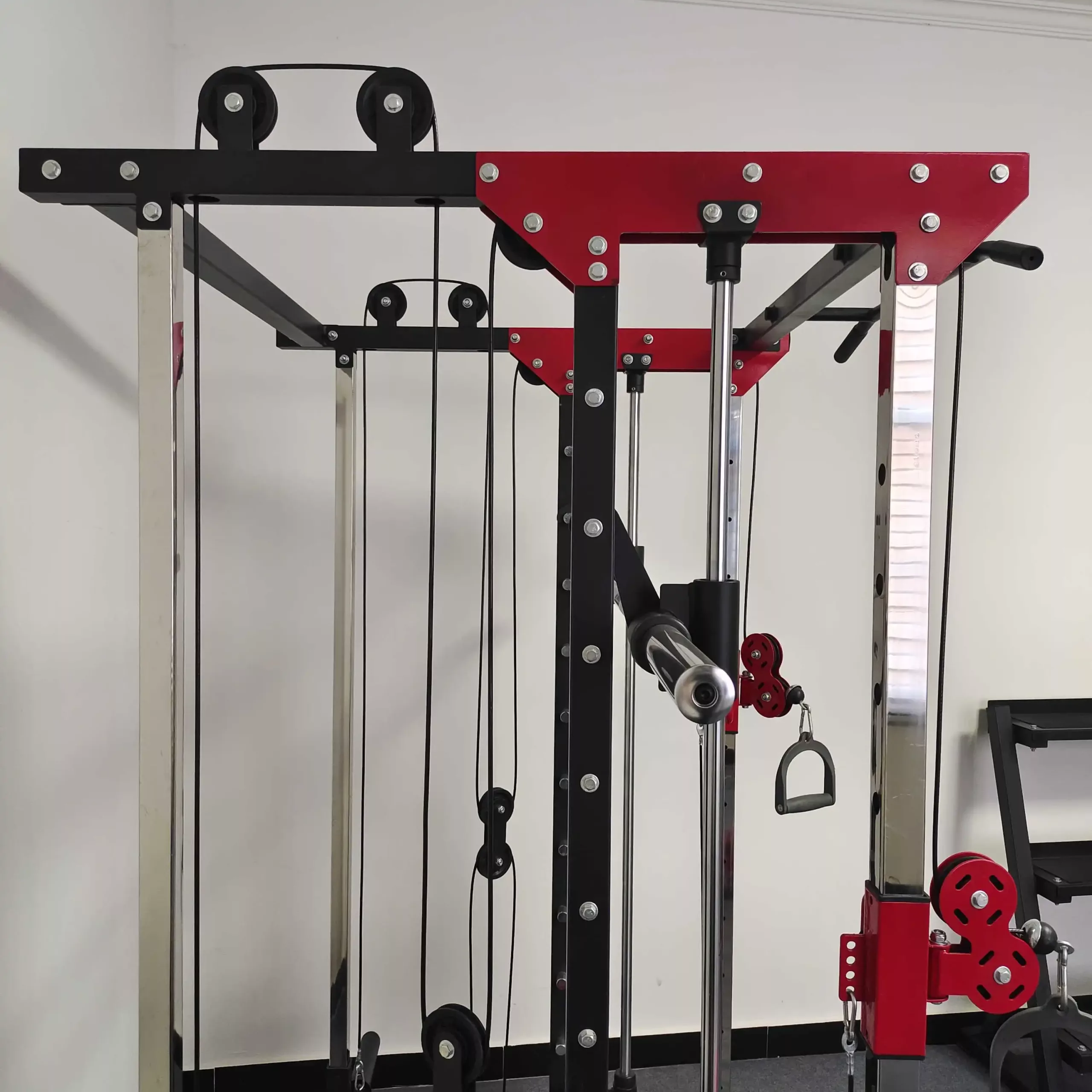 1. What is a functional trainer used for?
Functional trainers are useful for all modes of resistance training: strength, hypertrophy, speed and power, and endurance. These machines provide the option to isolate single muscle groups or to perform full body and functional movements with resistance.
2. Is a functional trainer worth it?
Having a functional trainer is great if you want to work on your strength and resistance training. The machine is good for working most muscle groups in many ways. Not only are they the most versatile piece of exercise equipment but their use extends to all age groups who want to work out their body.
3. Can you build muscle with a functional trainer?
Functional movement training doesn't just strengthen one muscle group at a time. Rather, it works and trains several muscle groups at once. As a result, you build strength holistically, forcing your body to function as a single unit.
4. Can you deadlift on a Smith machine?
With the smith machine, you can perform the deadlift safely and still earn the incredible benefits of this compound exercise. When done correctly, the smith machine deadlift can be one of the most effective exercises in your workout arsenal.
#fuctionaltraining #fuctionaltrainer #smithsquat #smithsquats #smithrack #smithtrainer #smithmachineworkout #powerrack #powerrackstrength #squatrack #squatchallenge #squatracks #gym #gymequipment #gymequipmentforsale #powertraining #powerrack #gymexercises #bodybuilding #strengthtraining #gymmachines #homeequipment #squatmachine #squatmachines #trainermoment
Commercial Gym Fitness Equipment Multi Functional Trainer Multi Functional Smith and Squat Exercise Workouts Factory
TXL-002 Best Commercial Strength Training Plate Loaded Gym Equipment Squat Rack Power Rack MachineWorkout Factory
TXL-008 Best Commercial Gym Fitness Equipment Multi Functional Trainer Multi Functional Smith and Squat Rack Exercise Workouts Factory