TXL-005 Best Commercial Strength Training Plate Loaded Gym Equipment Leg Exercise Machine Hack Squat Leg Press Machine
TXL-005 Best Commercial Strength Training Plate Loaded Gym Equipment Leg Exercise Machine Hack Squat Leg Press Machine
| | |
| --- | --- |
| | |
| | |
| | |
| | |
| | |
| | |
| | |
| | |
| | Customized Logo Available (MOQ 50 PCS) |
| | |
| | |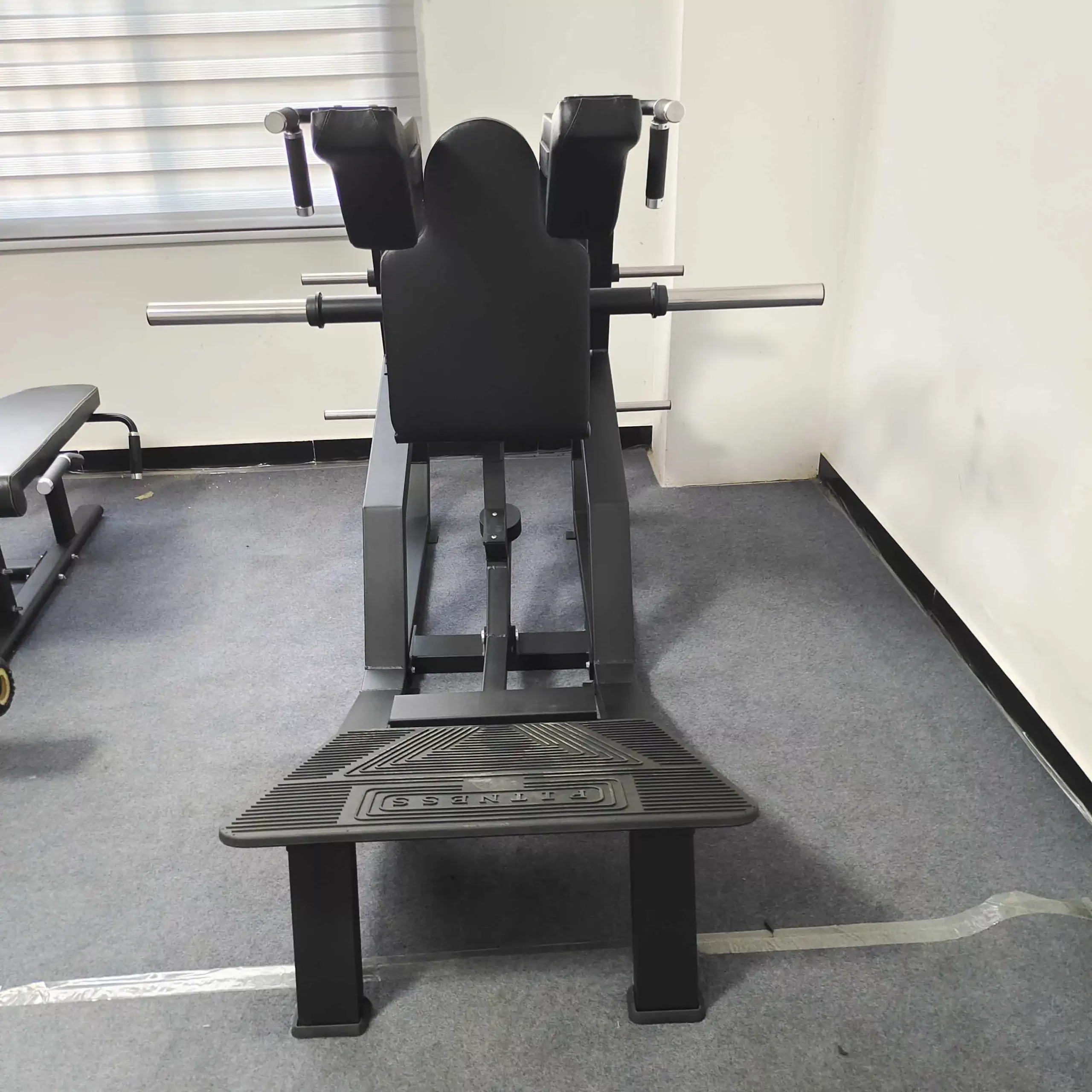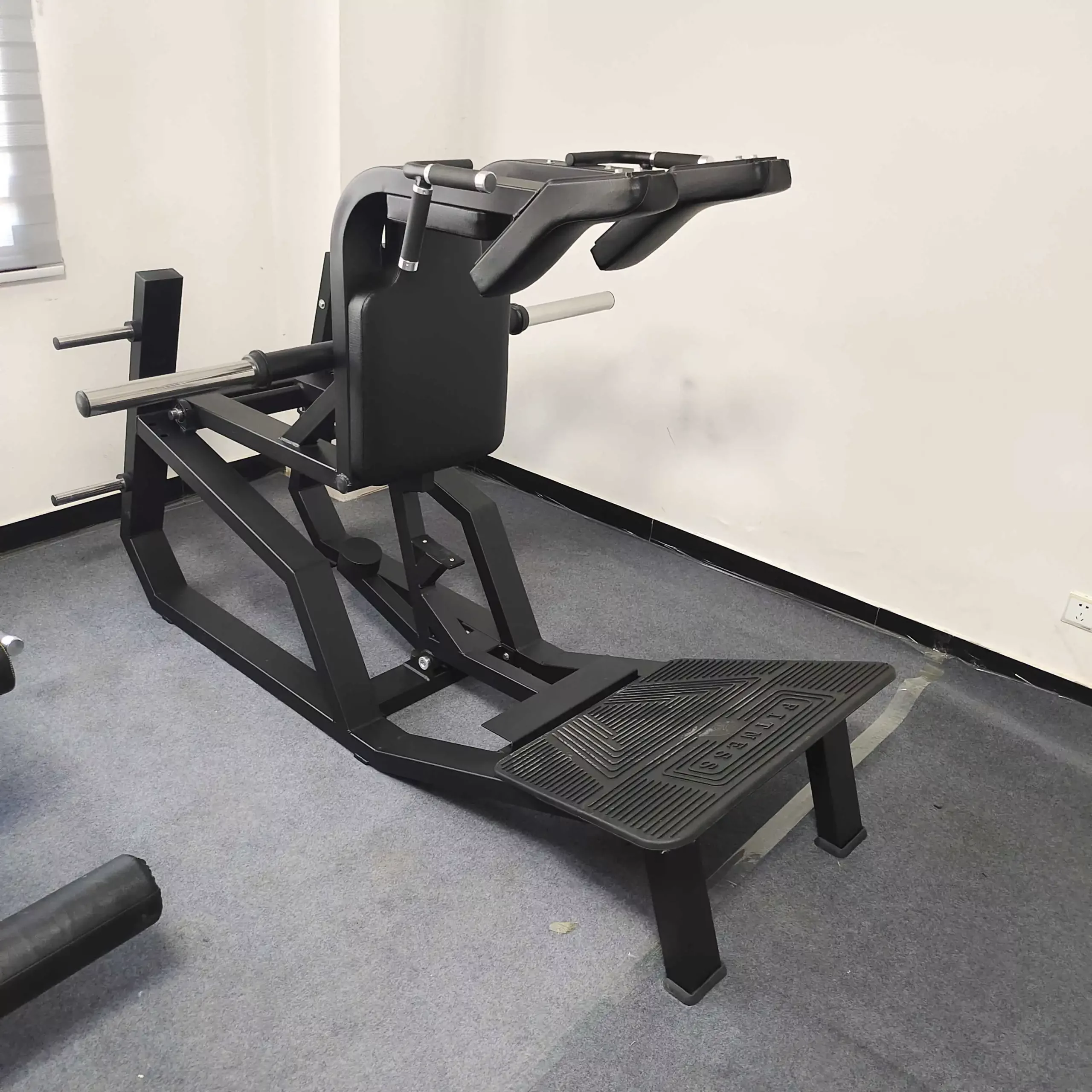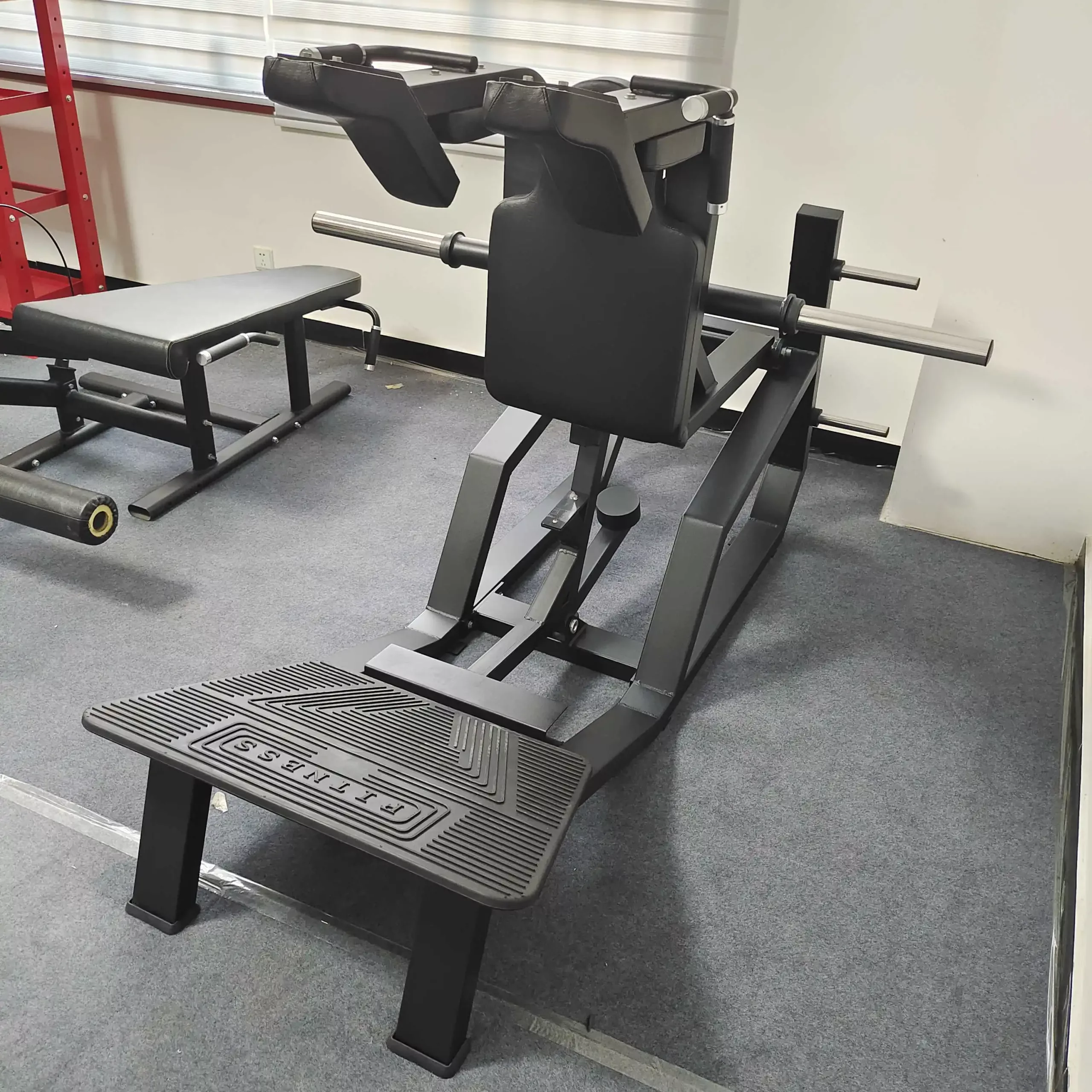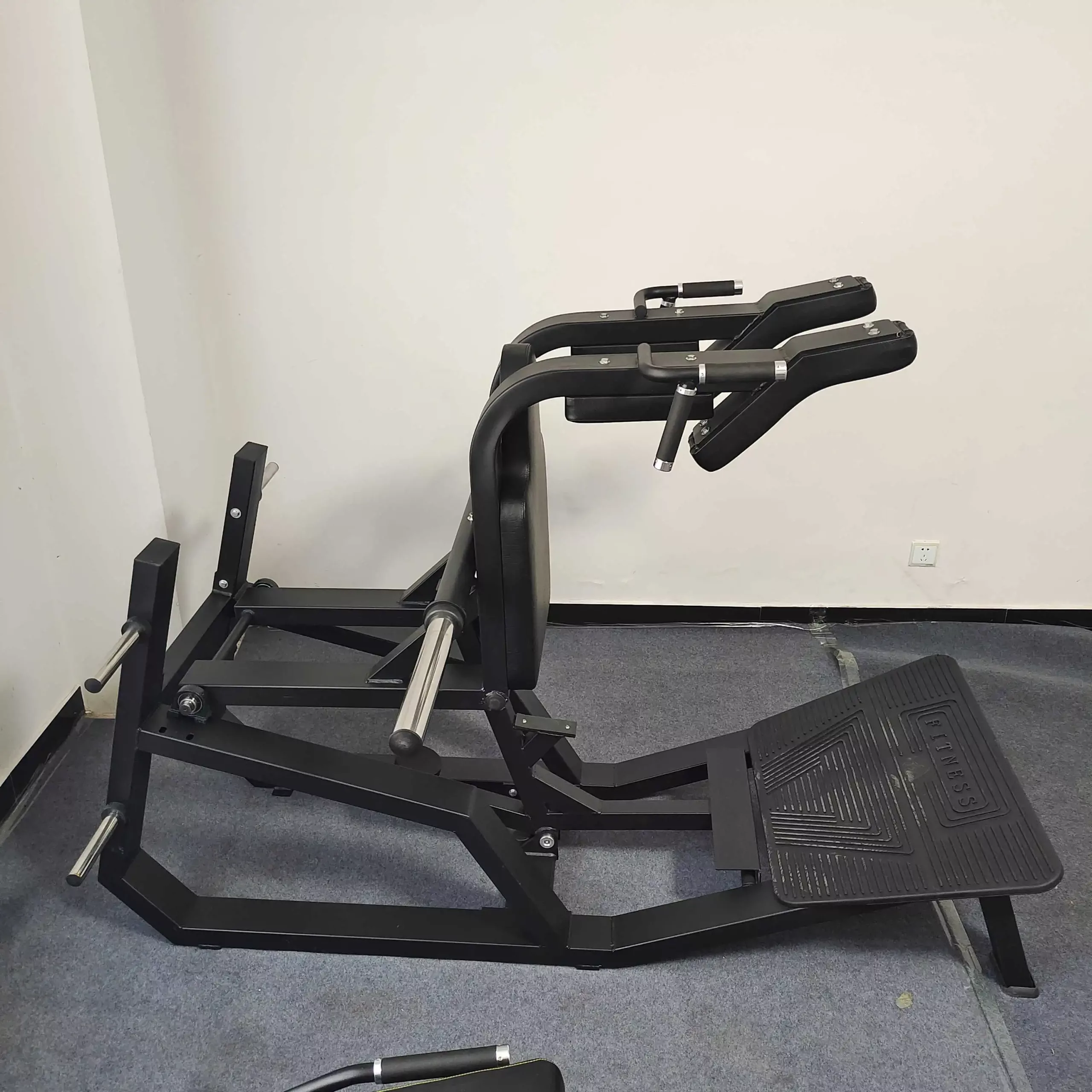 1. Are hack squats as good as squats?
Target Comparisons. Hack squats and back squats both target the quadriceps muscles, or quads, which extend your knees. While hack squats primarily focus on the quads, back squats also target the gluteal muscles of the buttocks, the adductor muscles of the inner thighs and the hamstring muscles on the back of the thighs …
2. What is the hack squat machine good for?
Hack squats work the muscles of your lower body, including your calves, hamstrings, quads, and more. It also works in some parts of your core. If properly performed, there is no known detriment to performing hack squats.
3. Is hack squat same as leg press?
Hack squats are loaded on the shoulders, with the lifter having to squat down and stand up to perform the exercise. The leg presses are loaded via a platform that the lifter pushes away while laying down.
#strengthpinloadedmachines #legcurl #legcurls #legcurlmachine #legcurlexercise #legcurlworkout #hacksquat #hacksquatmachine #hacksquats #legpress #legsexercises #legsworkout #legschallenge #gym #gymequipment #gymequipmentforsale #powertraining #powerrack #gymexercises #bodybuilding #strengthtraining #gymmachines #homeequipment
Commercial Strength Training Plate Loaded Gym Equipment Leg Exercise Machine Hack Squat Leg Press Machine/ Hack Squat
TXL-002 Best Commercial Strength Training Plate Loaded Gym Equipment Squat Rack Power Rack MachineWorkout Factory
TXL-005 Best Commercial Strength Training Plate Loaded Gym Equipment Leg Exercise Machine Hack Squat Leg Press Machine