TXL-004 Best Commercial Adjustable Wall Mounted Foldable Half Folding Cage Squat Rack Machine Exercise Workouts Gym Equipment Factory
TXL-004 Best Commercial Adjustable Wall Mounted Foldable Half Folding Cage Squat Rack Machine Exercise Workouts Gym Equipment Factory
| | |
| --- | --- |
| | Wall Mounted Squat Rack Machine |
| | |
| | |
| | |
| | |
| | |
| | |
| | |
| | |
| | Customized Logo Available (MOQ 50 PCS) |
| | |
| | |
| | |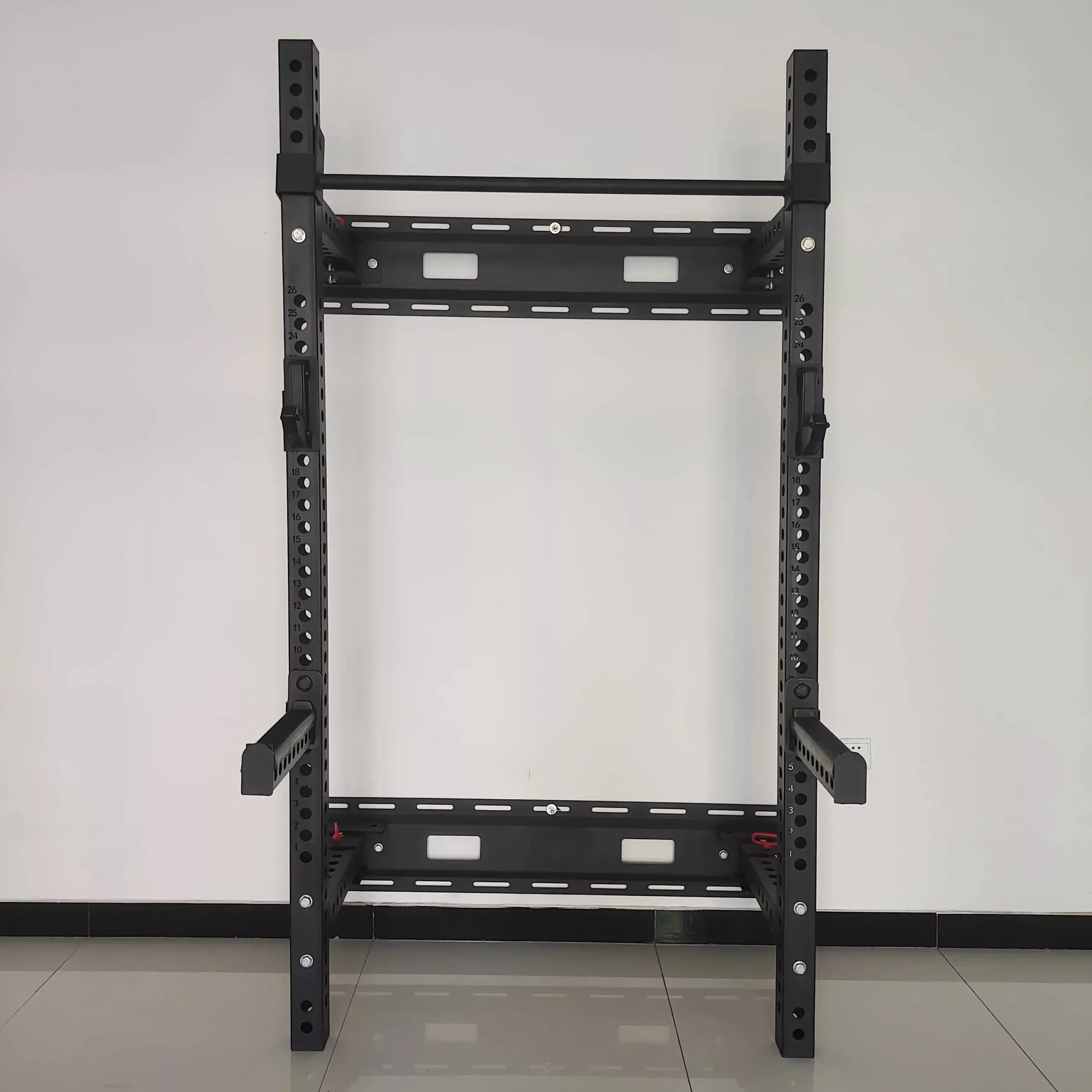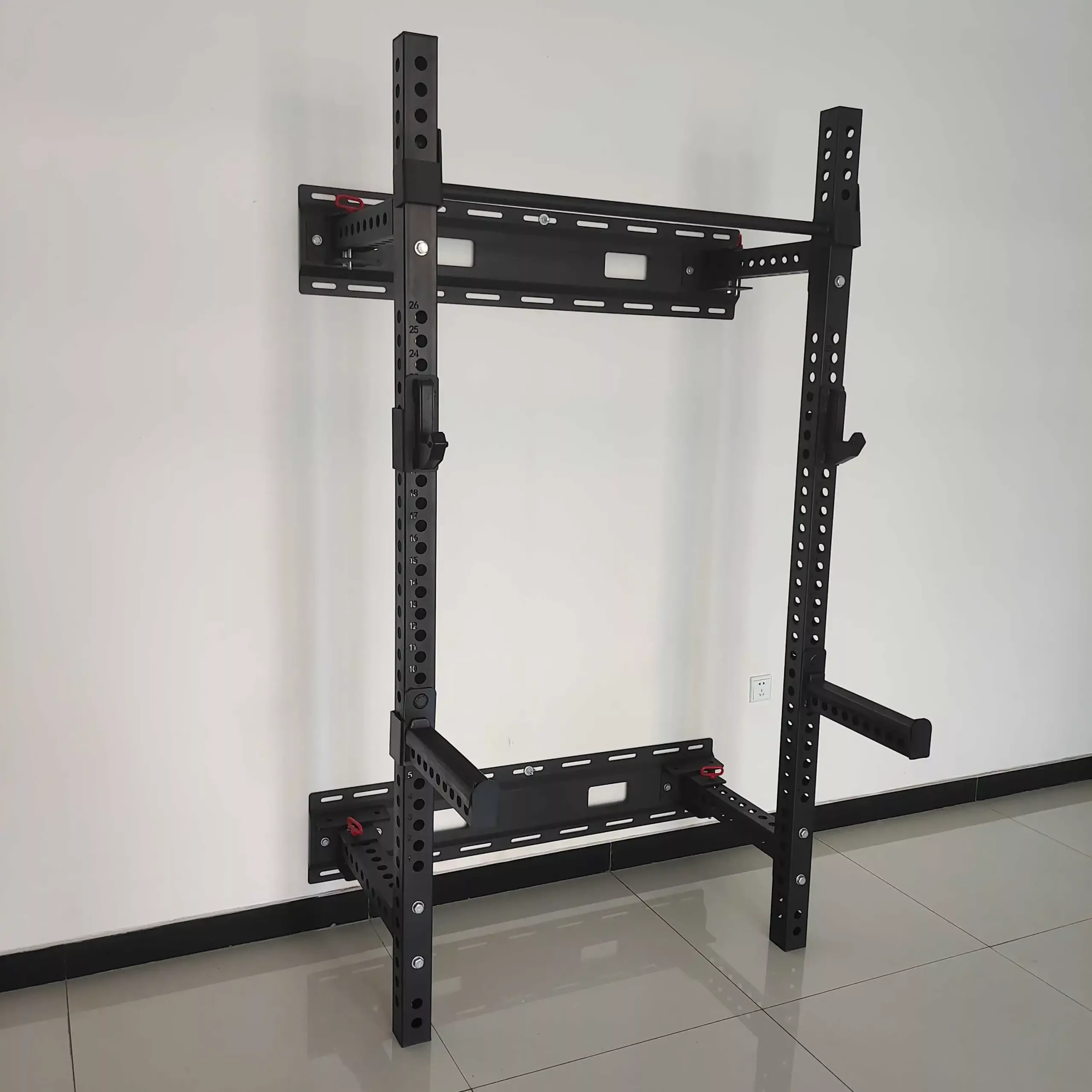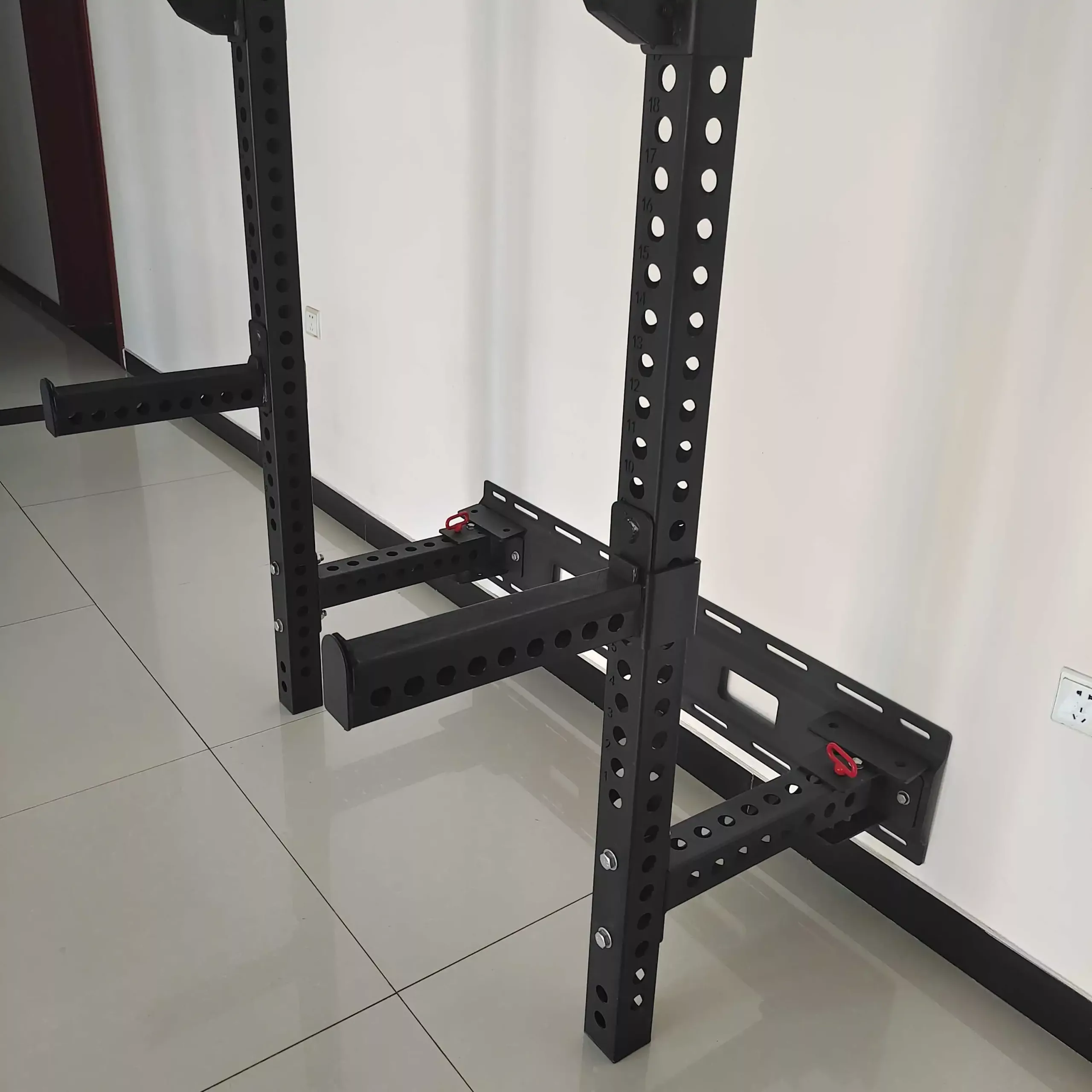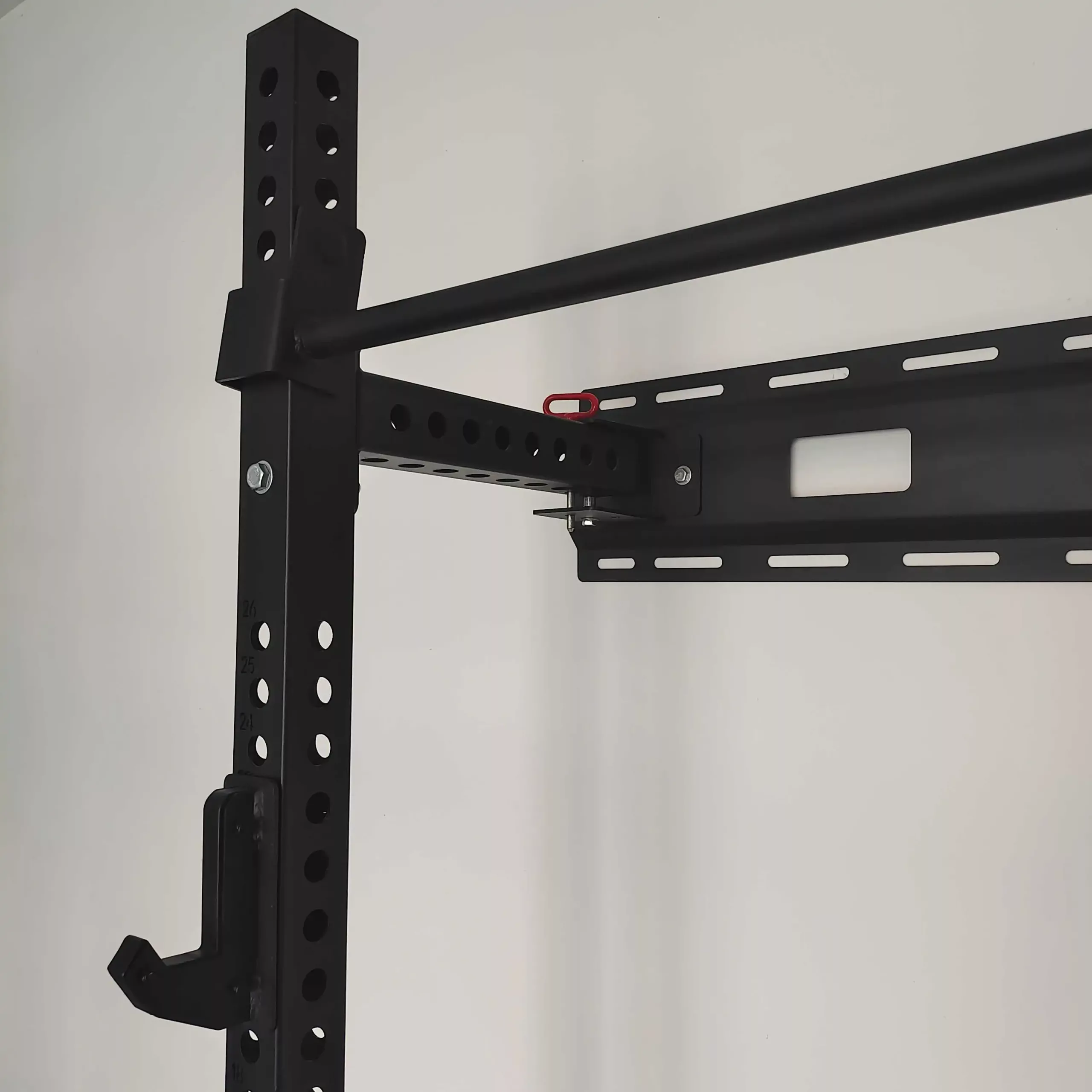 1. Can you mount a squat rack to a wall?
In our strength and conditioning world, a stringer is used to mount a rig, squat rack, or pull-up bar to a wall or ceiling. In the
above image, the stringer is mounted outside the drywall- this is normally how stringers are used when they are used to mount wall mounted rigs and racks.
2. Do squat racks need to be bolted?
A squat rack should always be secured in place before use. Not doing so could result in unwanted rack movement or tipping. Bolting the rack to a lifting platform or the floor is the most secure option. If it can't be bolted down, ensure the rack is heavily weighted and has a wide base for stability.
3. Why do you prefer Wall Mounted Squat Rack?
Wall squats are an effective exercise for building strength in your glutes, hamstrings, and quadriceps—especially your inner thighs. In addition to the legs, wall squats also activate your abdominal muscles to help build core strength.
#foldingrack #foldingsquat #mountedrack #adjustablerack #adjustablesquat #powerrack #powerrackstrength #squatrack #squatchallenge #squatracks #gym #gymequipment #gymequipmentforsale #powertraining #powerrack #gymexercises #bodybuilding #strengthtraining #gymmachines #homeequipment #squatmachine #squatmachines #trainermoment
Commercial Adjustable Wall Mounted Foldable Half Folding Cage Squat Rack Exercise Workouts Gym Equipment Factory
TXL-002 Best Commercial Strength Training Plate Loaded Gym Equipment Squat Rack Power Rack MachineWorkout Factory
TXL-004 Best Commercial Adjustable Wall Mounted Foldable Half Folding Cage Squat Rack Machine Exercise Workouts Gym Equipment Factory