TX702 Stair Climbing Machine Exercises Workouts Gym Fitness Equipment
TX702 Stair Climbing Machine Exercises Workout Gym Fitness Equipment
△ Product Size: 1460*820*2080mm
△ Packing Size: 1370*960*1300mm, 1.7CBM
△ Color Option: Silver, Yellow or Red
△ Input Power: AC220V±10%
△ Time Range: 0.00~99.00
△ Running Speed: 15 steps/min~164 steps/min
△ Calories Range: 0~999 Kcal
△ Mileage Range: 0~999
△ Heart Rate Display Range: 50~250BPM
△ Infrared Automatic Induction Brake System
△ Max Weight: 150kg
△ Net Weight: 205kg
△ Gross Weight: 255kg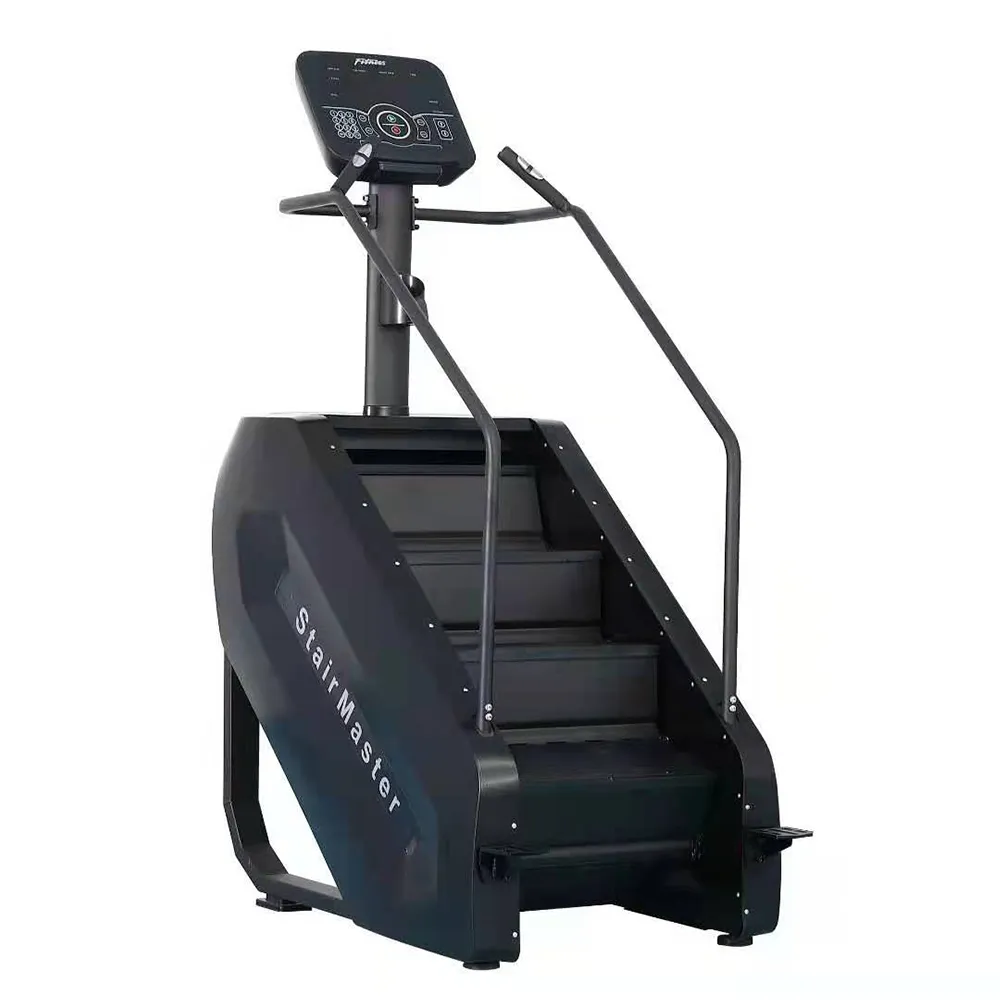 1. What does a Stair Climbing do for your body?
The Stair Climber is an effective way to strengthen and tone your legs, thighs, and butt, according to Tom Holland, MS, CSCS, and author of Beat the Gym. With each step, you're lifting your body weight and activating the major muscle groups in your lower body — including your glutes, quadriceps, hamstrings, and calves.
2. Is Stair Climbing Machine better than running?
An average treadmill workout can burn up to 700 calories if you run at a high intensity. A similar intensity Stairmaster workout will burn closer to 400 calories. However, if you run or walk at a lower intensity, the Stair Climber is an excellent alternative since it combines cardio and resistance training.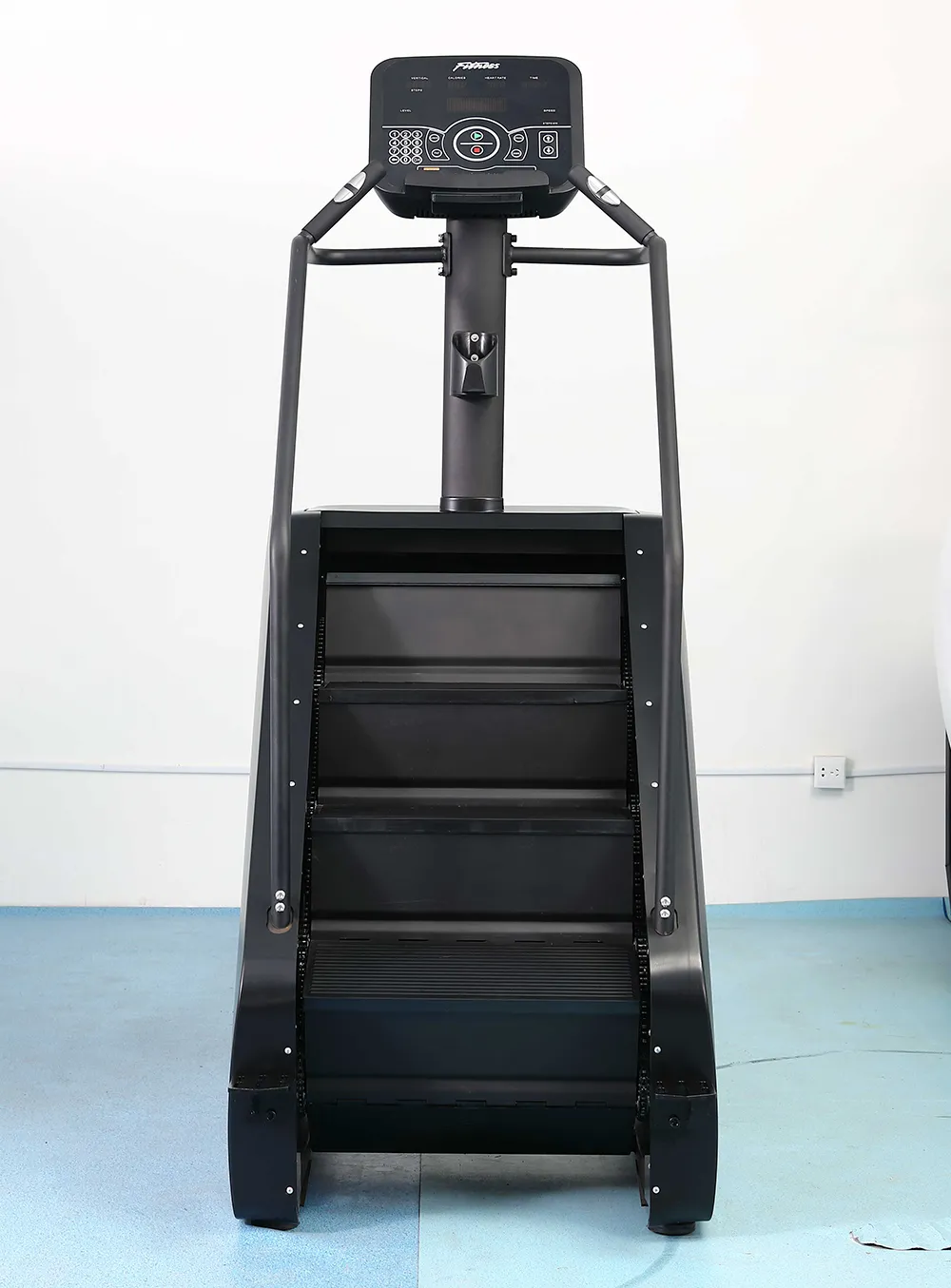 3. Can you lose weight doing the Stair Climber?
The Stair Climber is an efficient and effective tool in losing weight or managing your current weight. A half-hour workout on the Stair Master can burn anywhere from 180 to 260 calories — or more — depending on your body weight and intensity of the workout. A faster "climb" will burn more calories than a slower session.
#stairmaster #stairclimber #stairclimberfactory #stairclimbing #stairclimbingmachine #stairmachine #fitnessequipmentfactory
TX702 Indoor Gym Equipment stair machine master stair climber stepper climbing machine master manufacturers stair climber
https://tmaxfitness.com/product/tx701-stair-climber-master-exercises/
TX702 Stair Climbing Machine Exercises Workout Gym Fitness Equipment