DZ132 Beech Wood Pilates Reformers Machine Yoga Training Reformer Pilates Equipment for sale
Beech Wood pilates Reformer Bed Pilates Yoga Trainer Exercises Workouts Studio Factory Promotion Fitness Equipment China Factory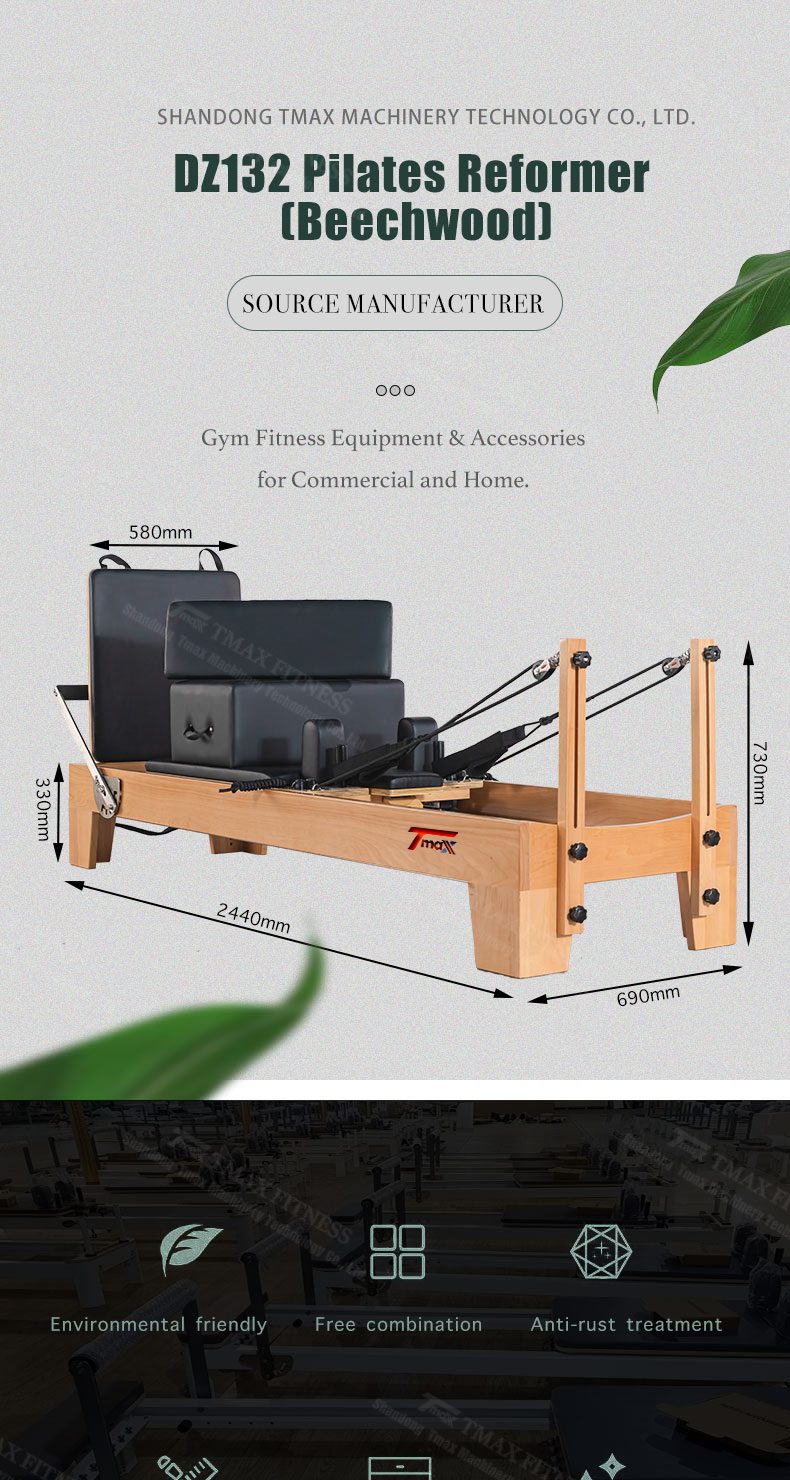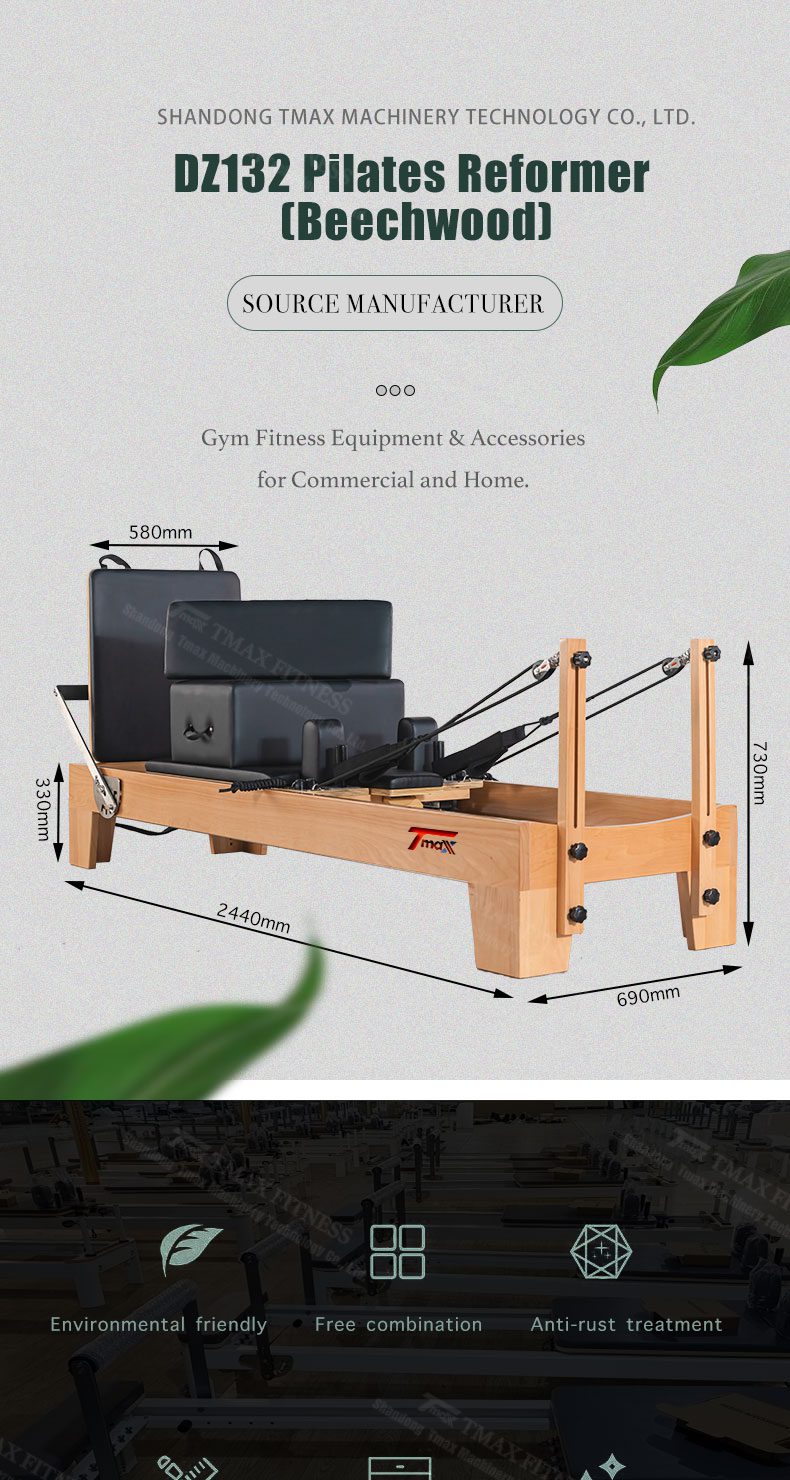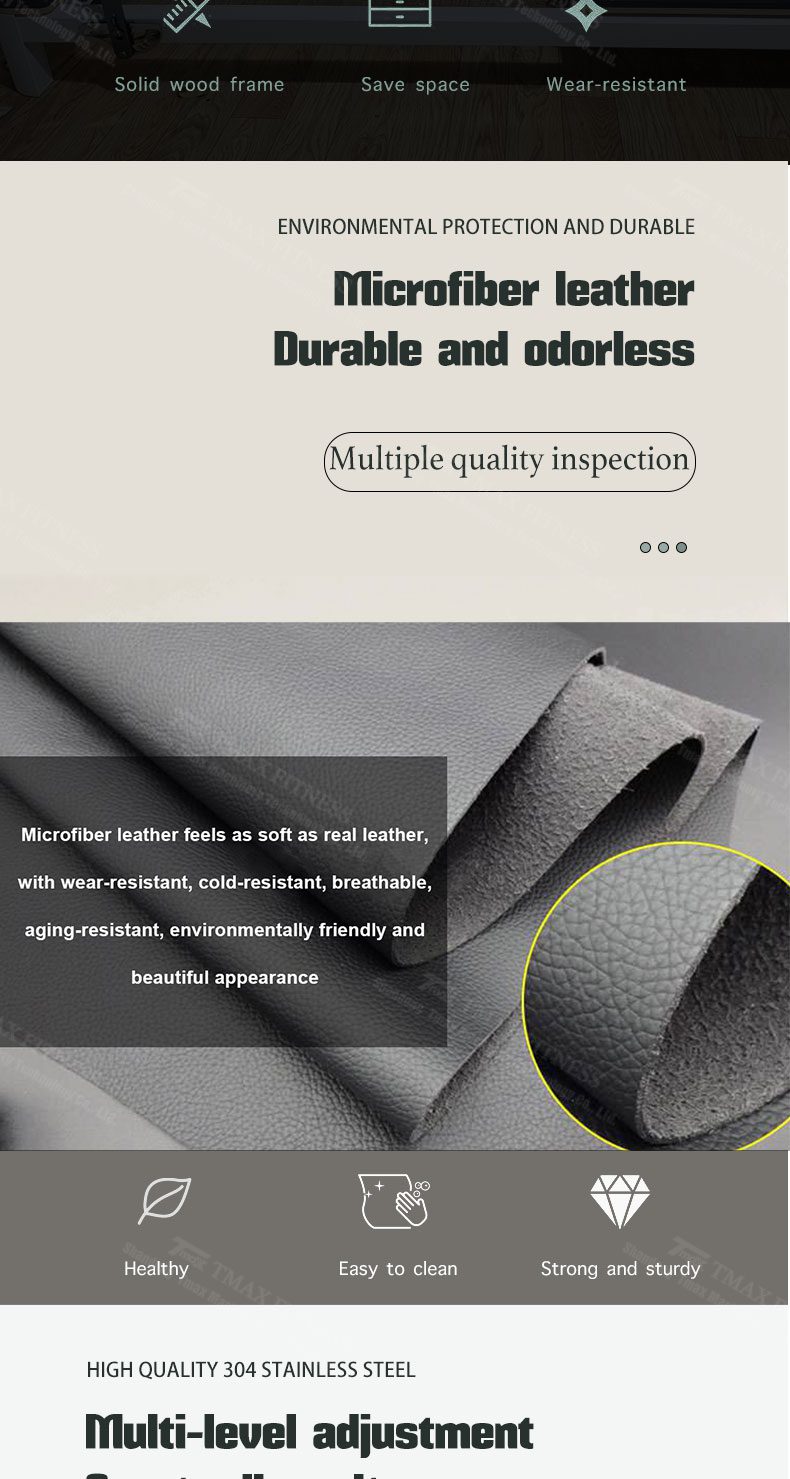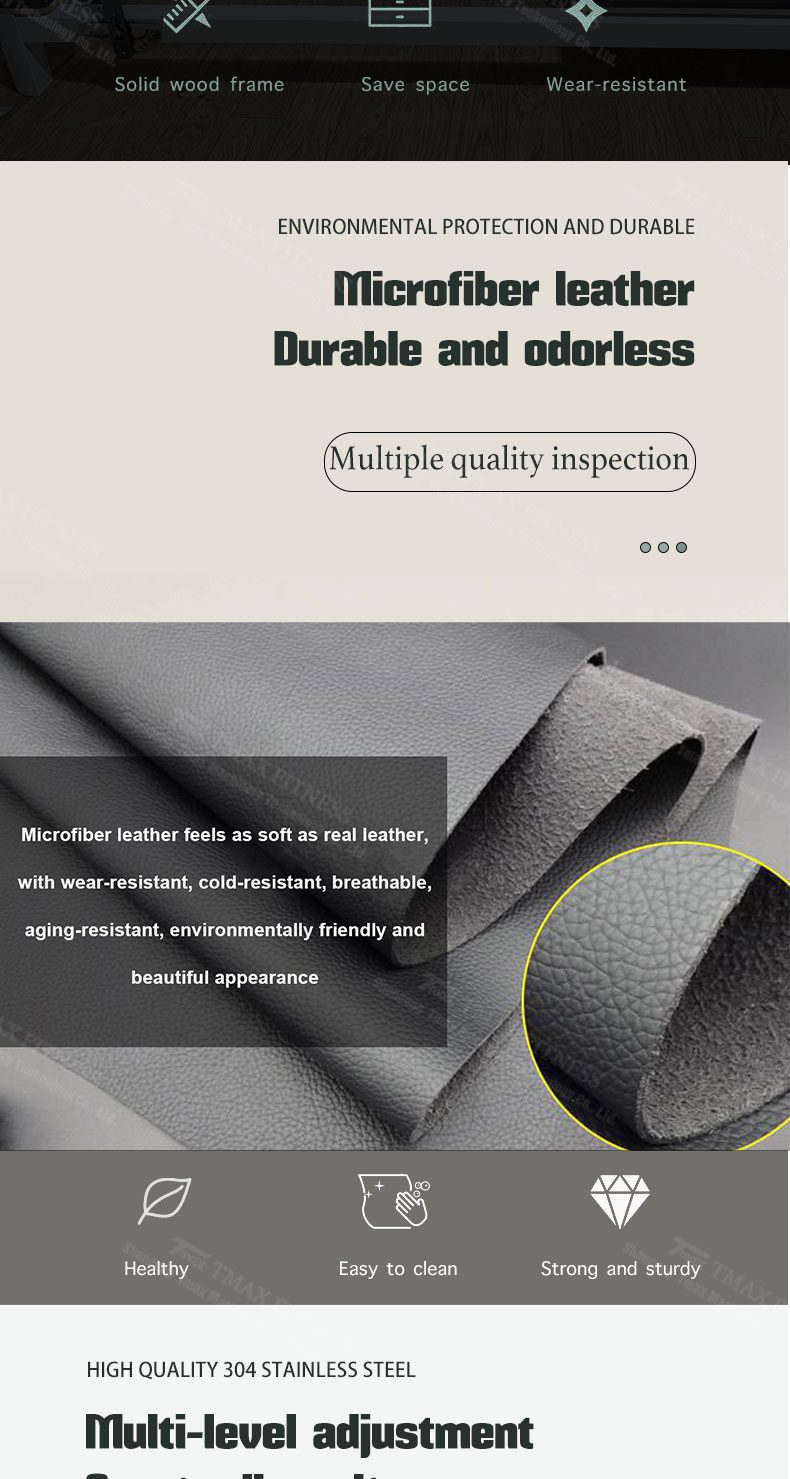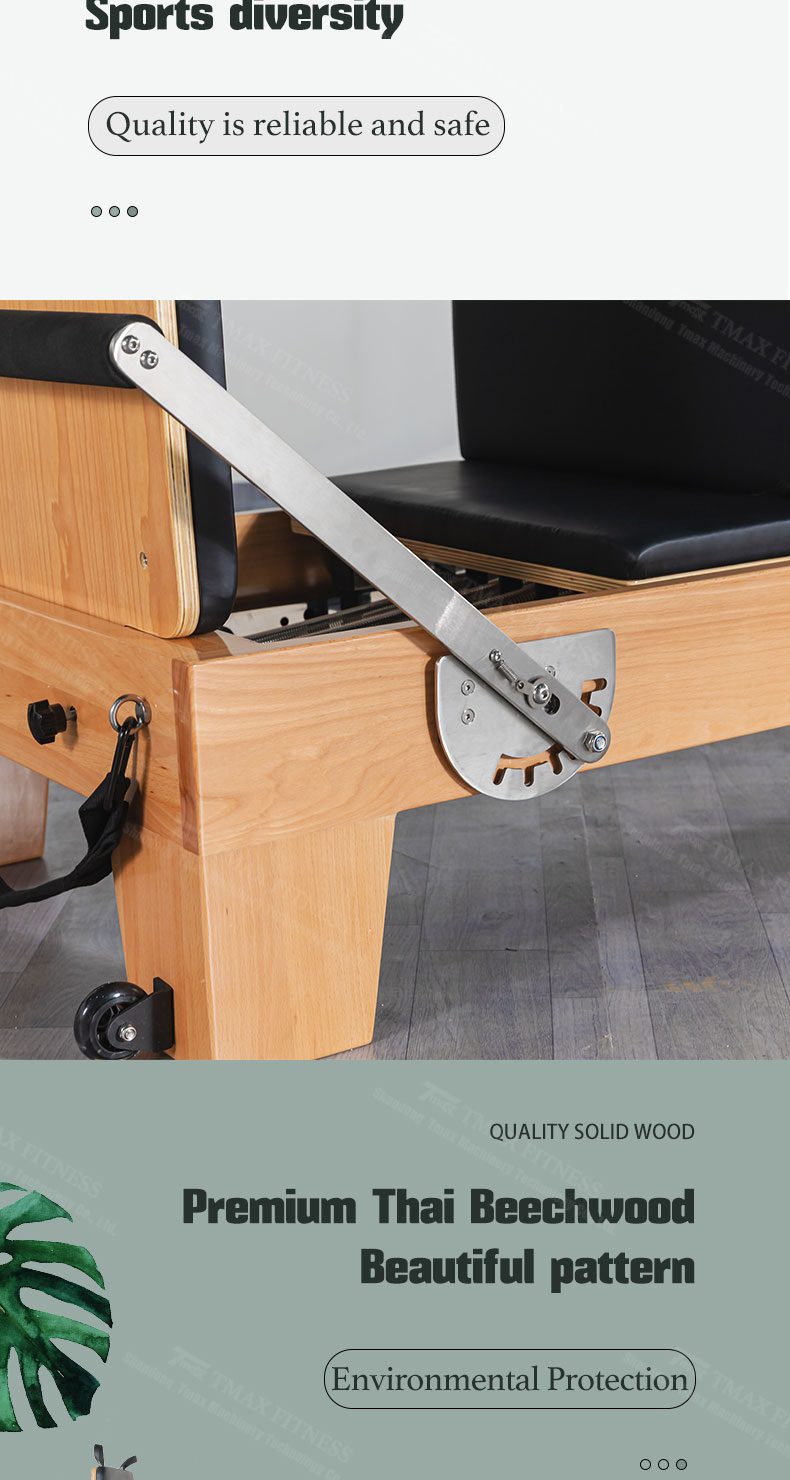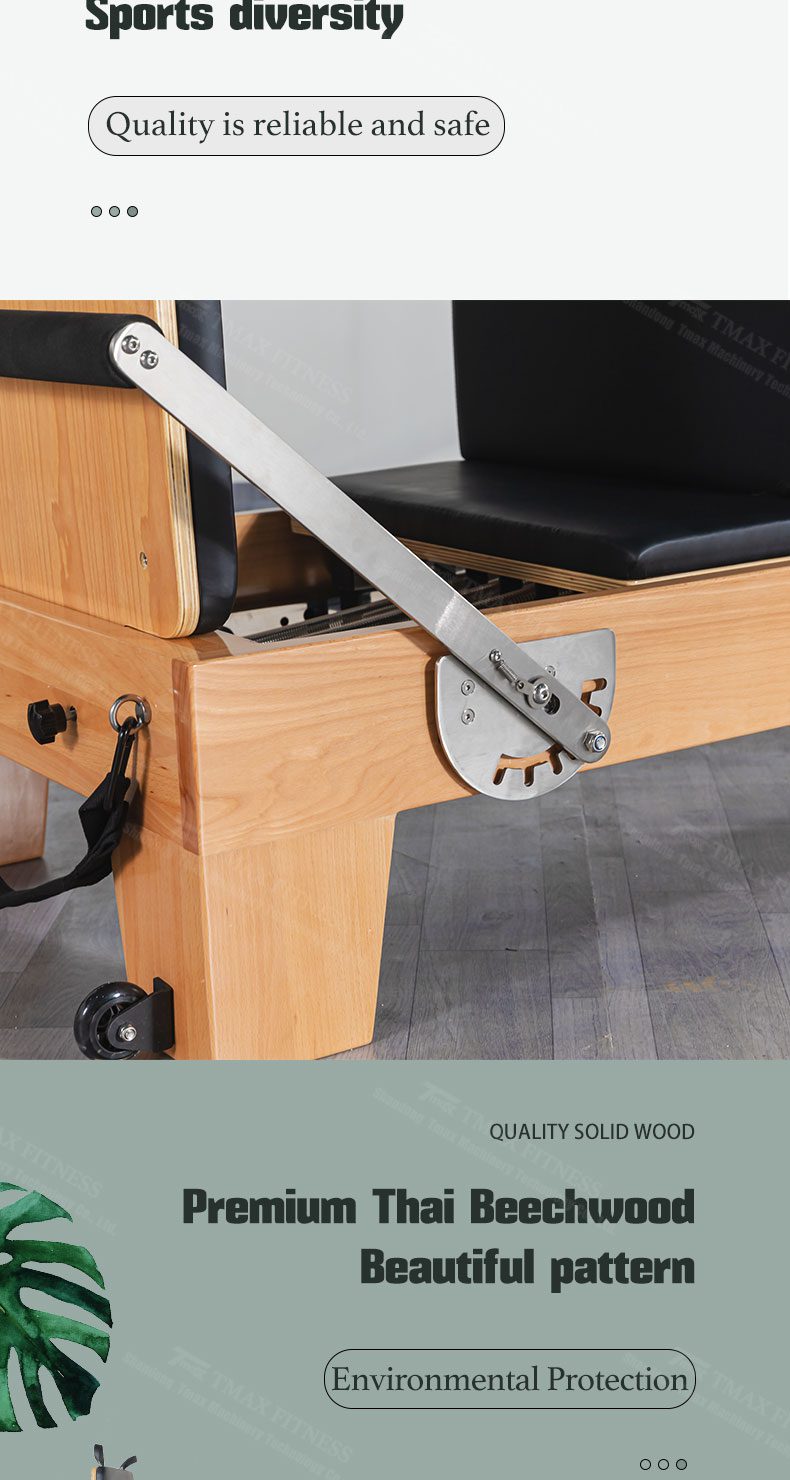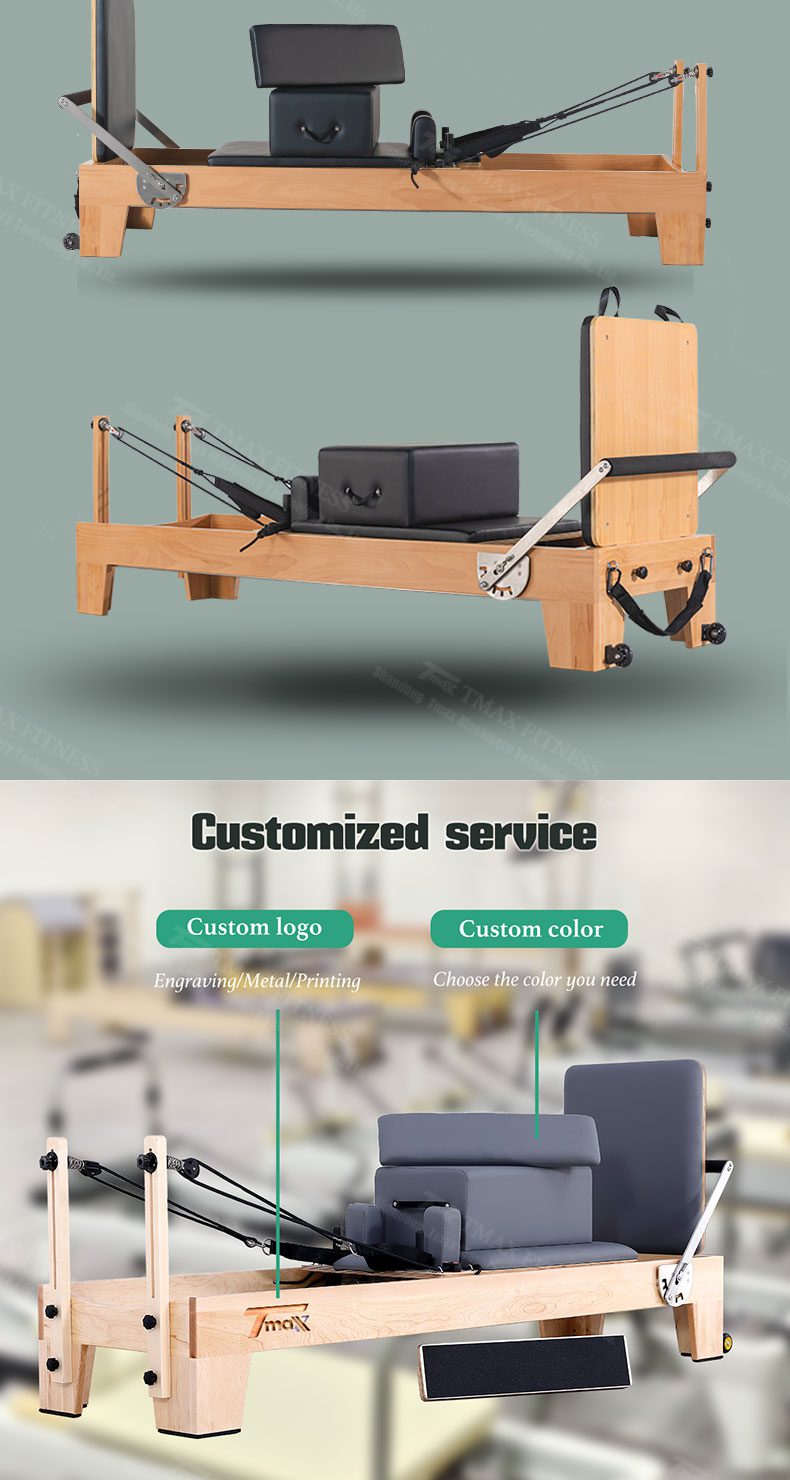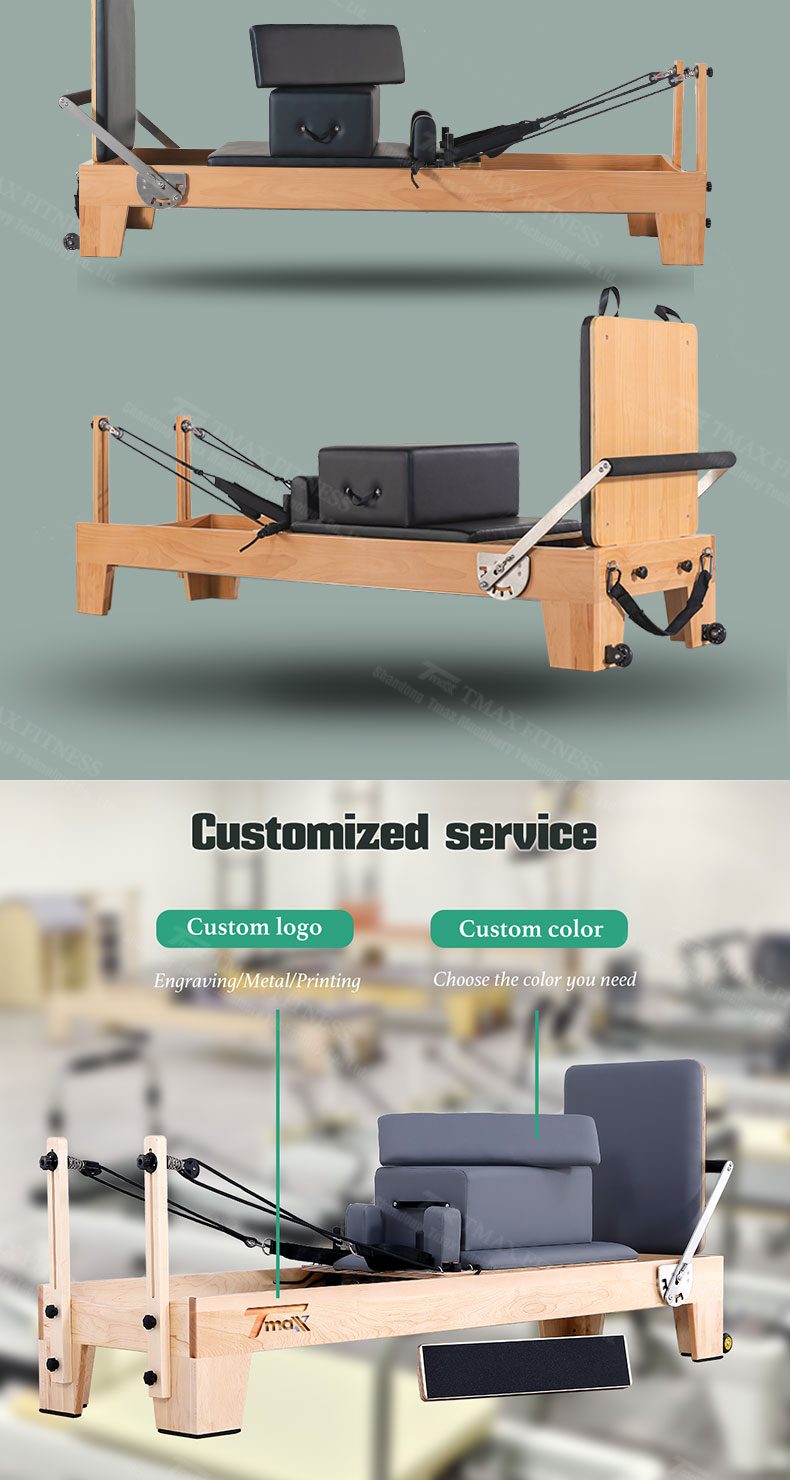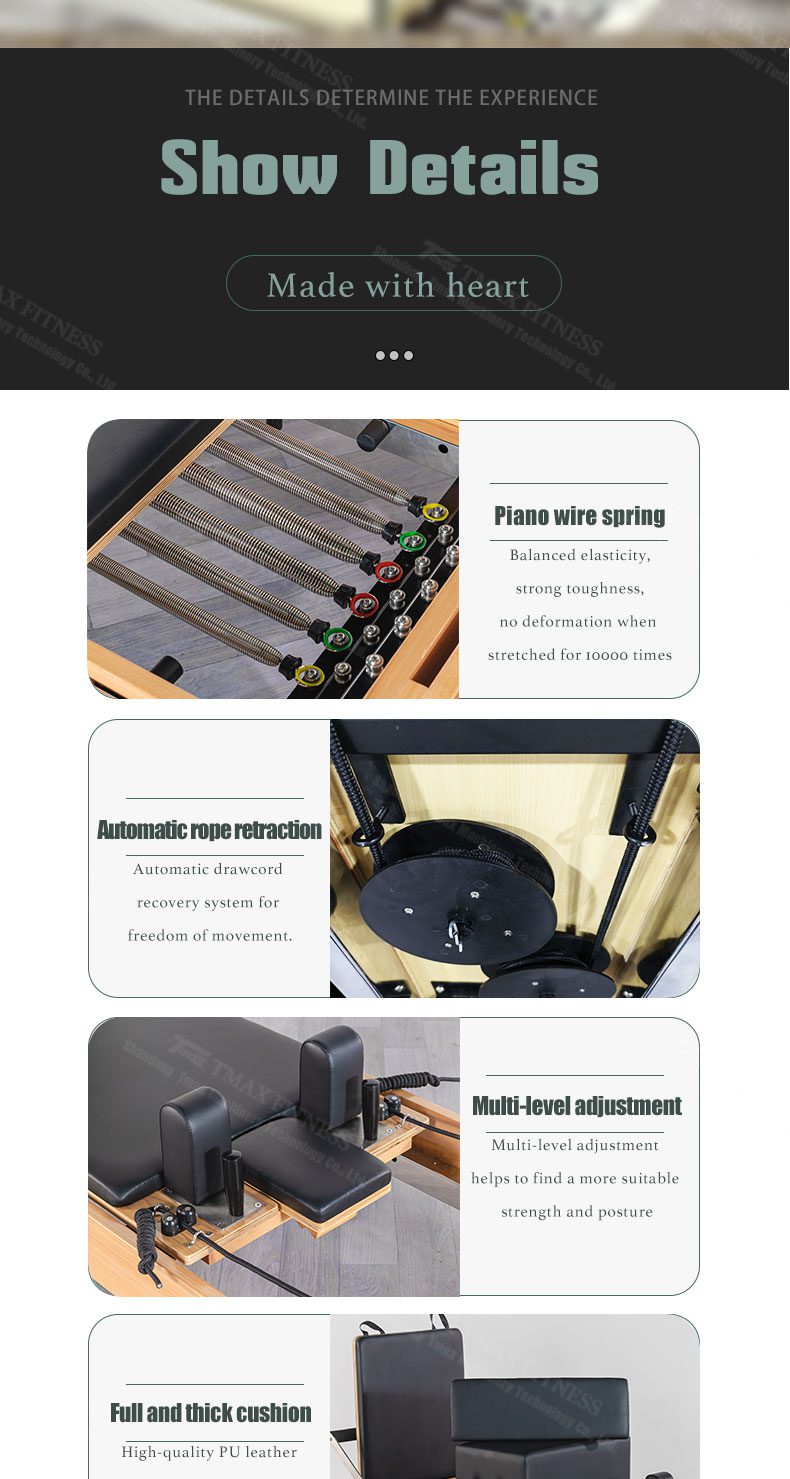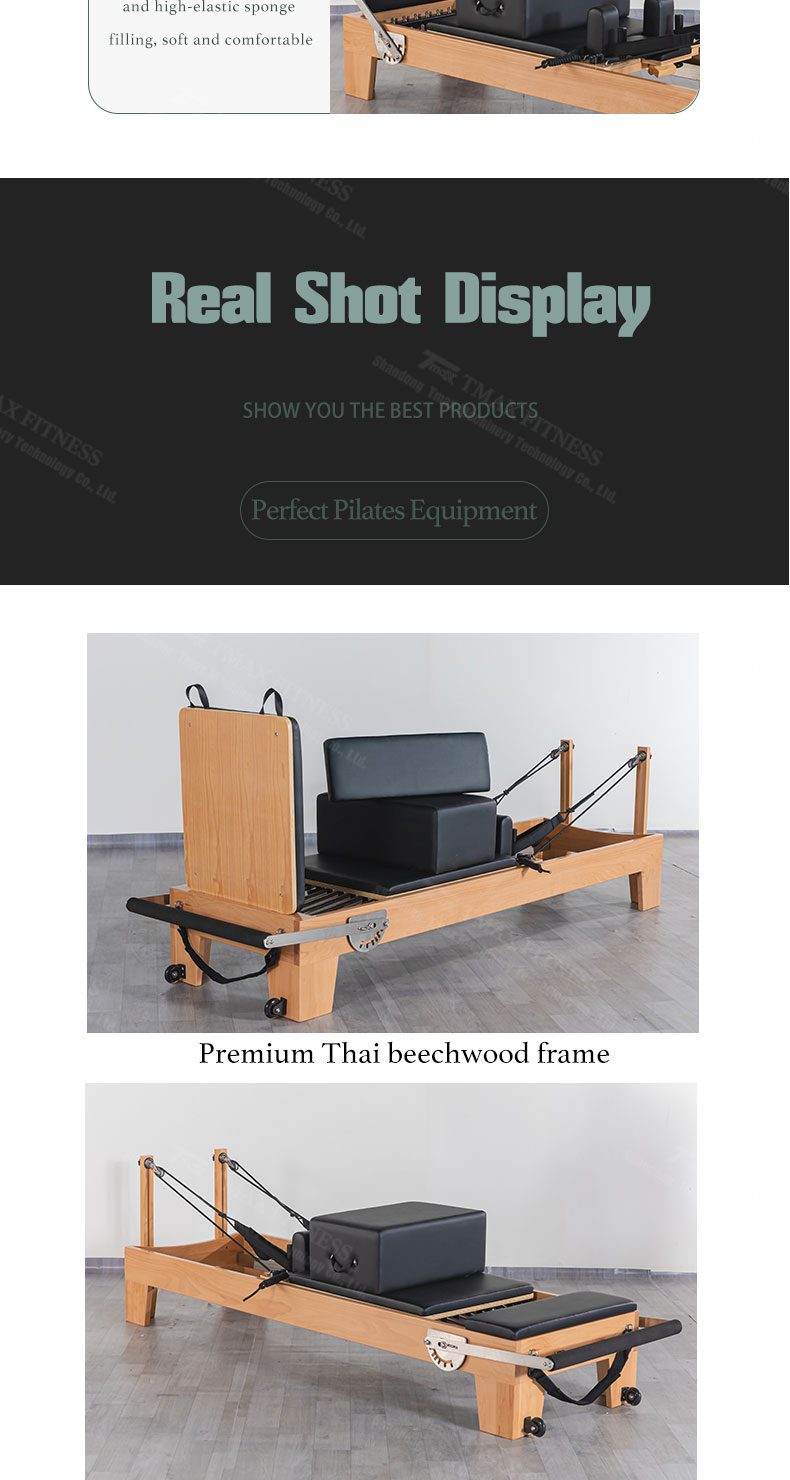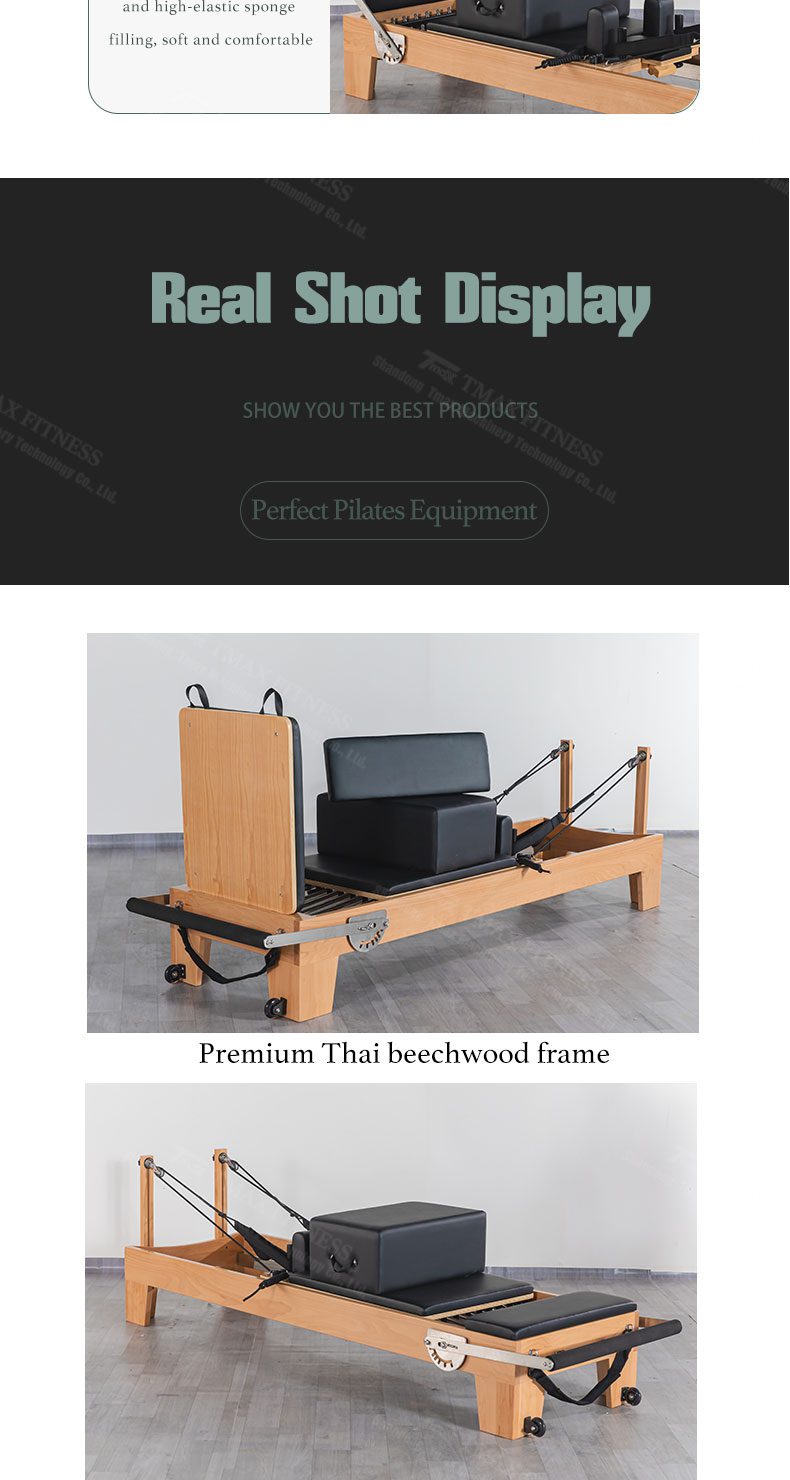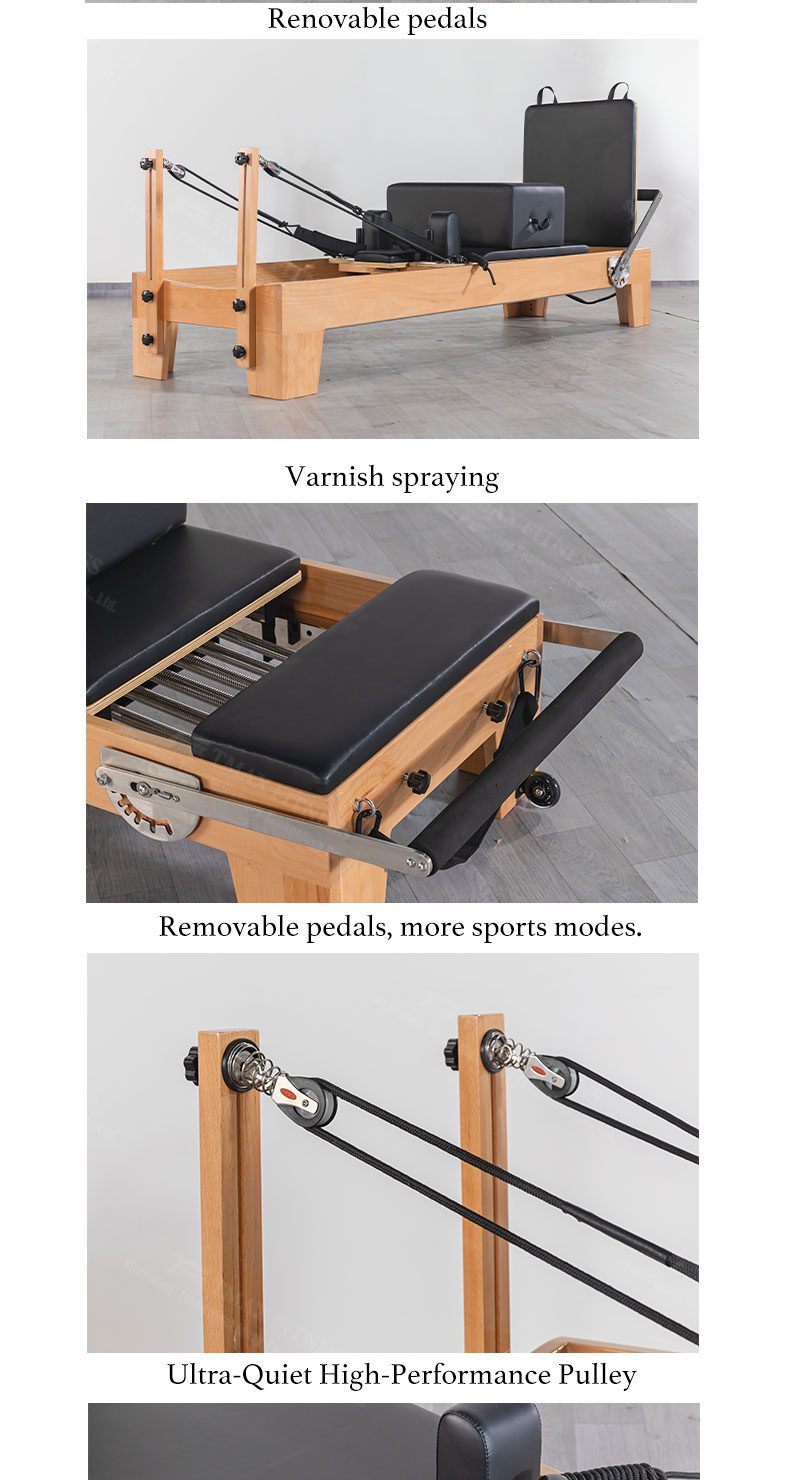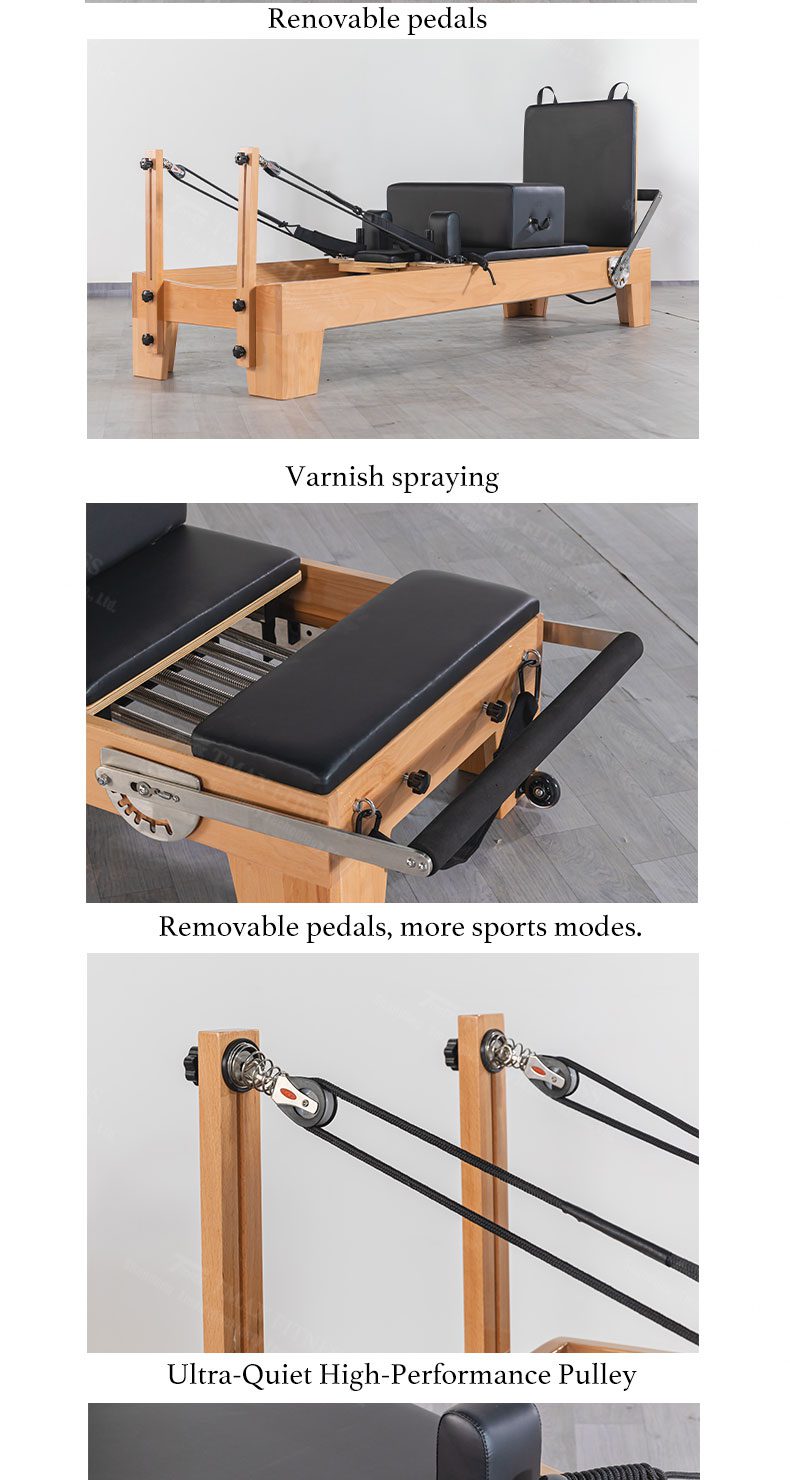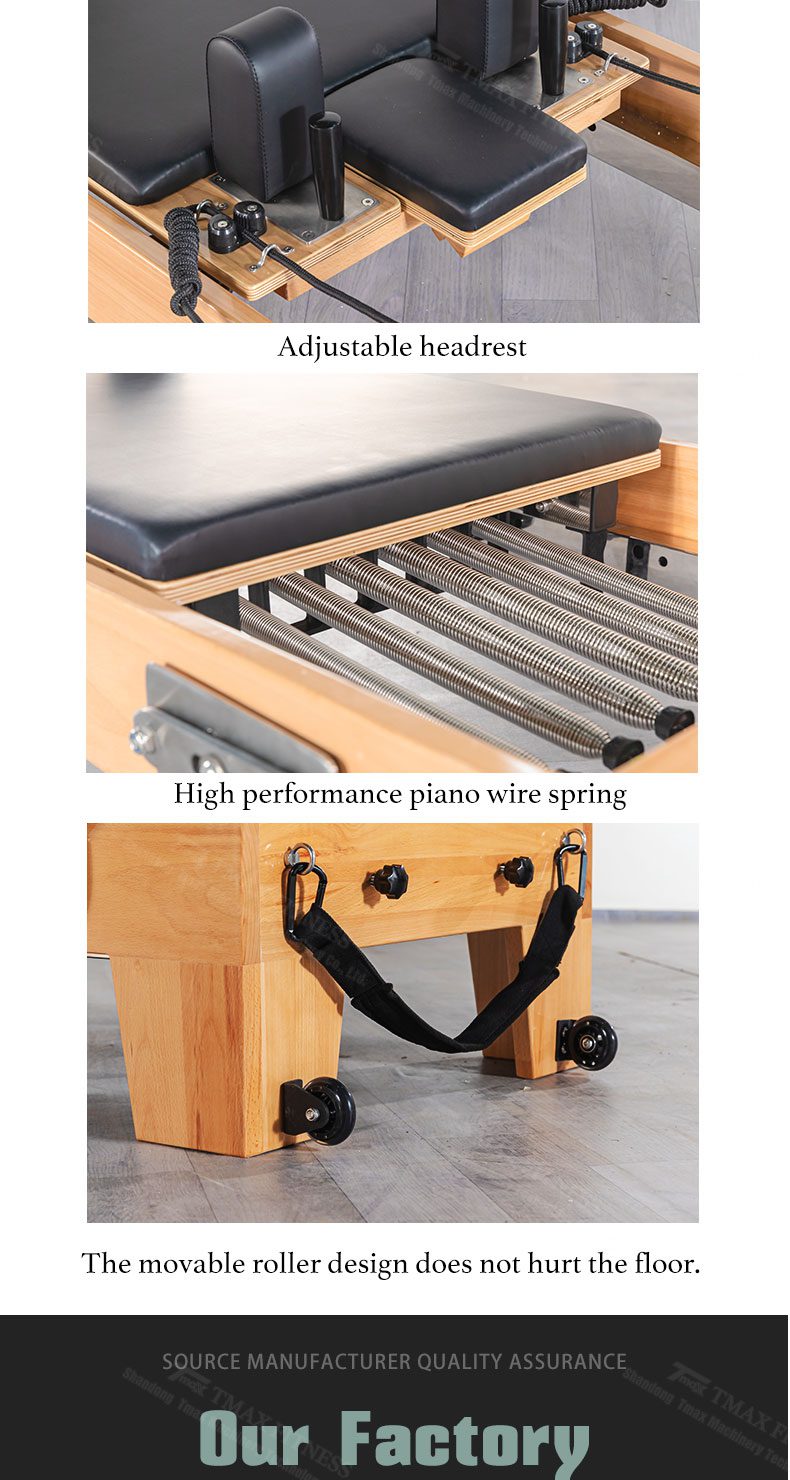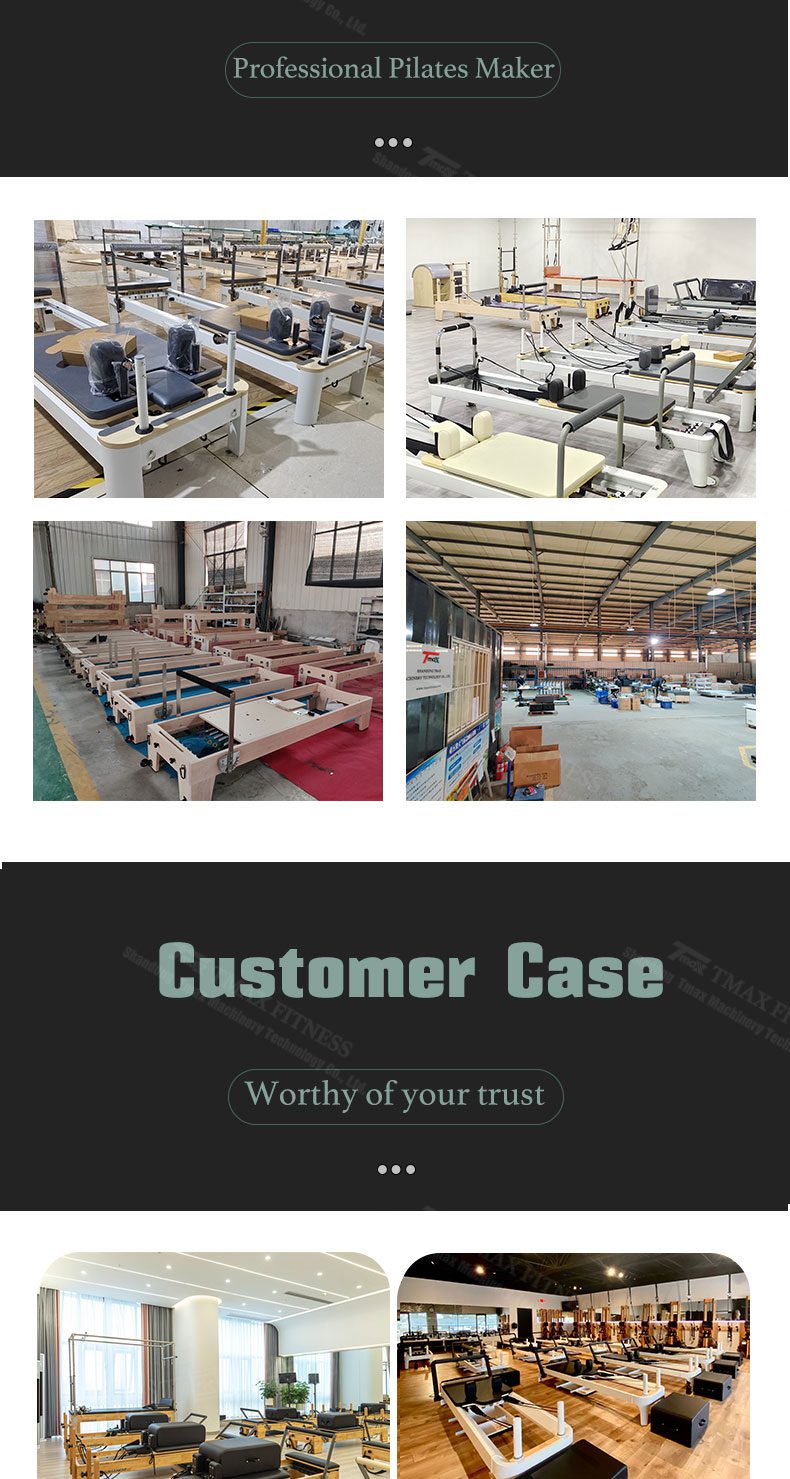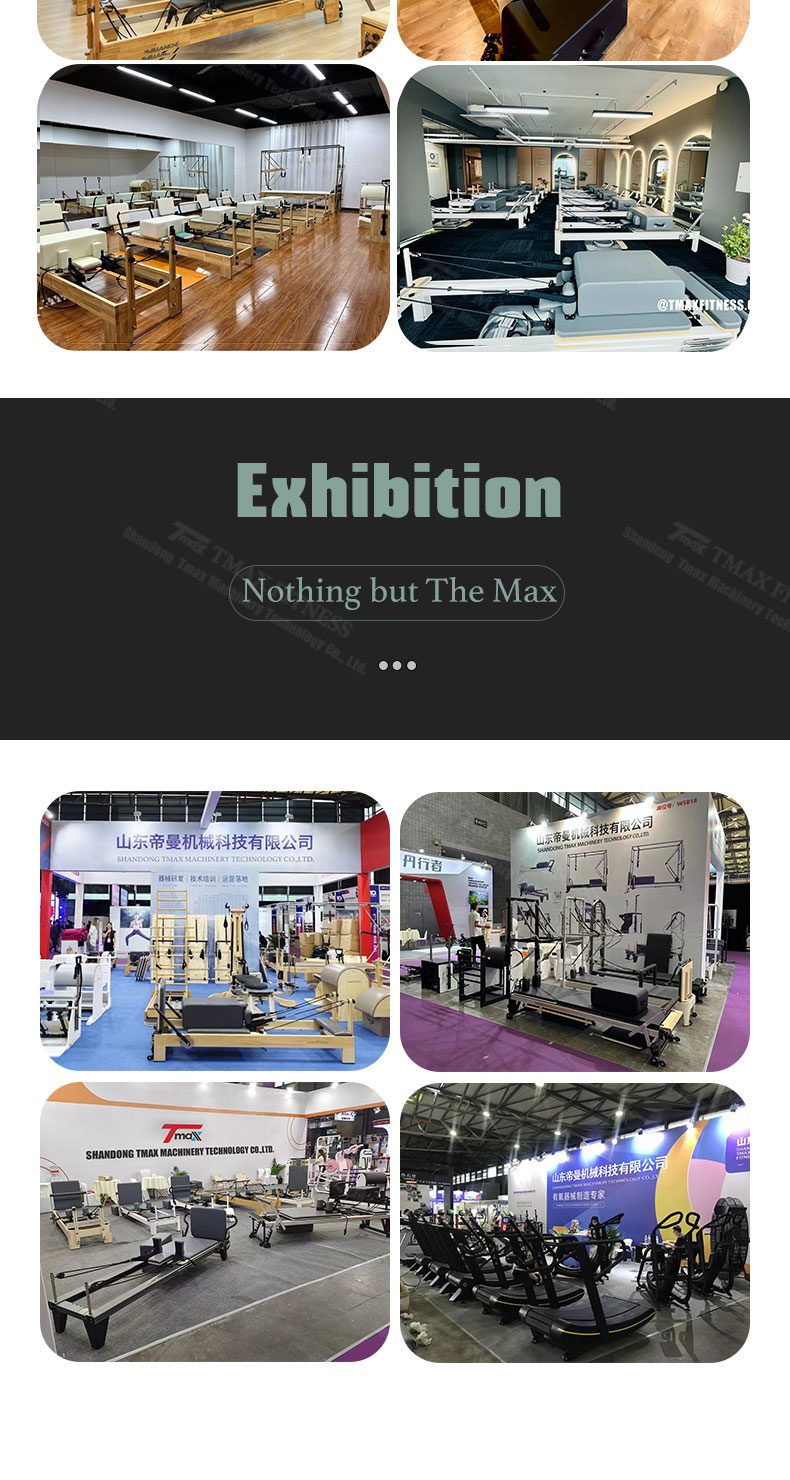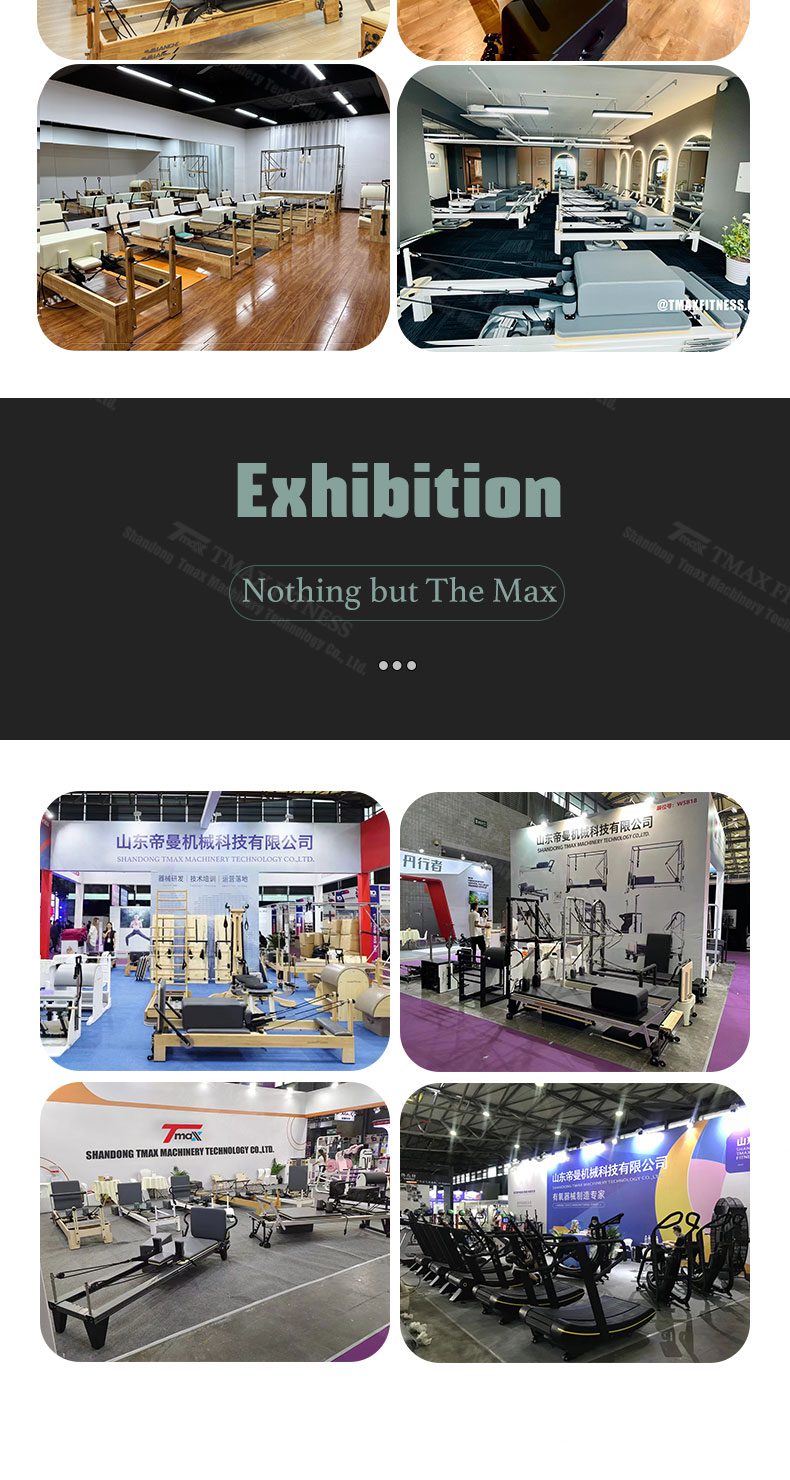 Beech Wood pilates Reformer machine Fitness Equipment China Factory
What is the Pilates?
Pilates aims to strengthen the body in an even way, with particular emphasis on core strength to improve general fitness and wellbeing.
Pilates was developed by German-born Joseph Pilates, who believed mental and physical health were closely connected. His method was influenced by Western forms of exercise, including gymnastics, boxing and Greco-Roman wrestling.
Pilates immigrated to the US in the 1920s and opened a studio in New York, where he taught his method, which he called "contrology" – for several decades.
| | |
| --- | --- |
| | |
| | |
| | |
| | |
| | |
| | |
| | Customized Logo Available (MOQ 10 PCS) |
| | |
| | |
What is the benefits of Pilates?
(1) A refreshing mind-body workout.
(2) Develop a strong core – flat abdominals and a strong back.
(3) Gain long, lean muscles and flexibility.
(4) Create an evenly conditioned body, improve sports performance, and prevent injuries.
(5) Learn how to move efficiently.
(6) It's gentle…But it's also challenging…
Benefits of Pilates Reformer equipment
Pilates reformers equipment is much better than mat-based Pilates especially when it provides workout for full body. It targets not only the core muscles. Pilates practice also has an impact on every muscle group in the body since one has to work against resistance. The range of movements will help engage groups of muscles in the upper and lower extremities.
Getting on a Pilates equipment is like doing high intensity cardio. However, the advantages are, there's no pain or strain on the ankles and knees. Relaxing but good feedback to every muscles
Because reformer Pilates can increase the strength and tonicity of your muscles. The pilates reformers will make you lift, stretch, and push to work those muscles. These reformers come with fully adjustable levels of resistance so you can also fine-tune strengthening sessions of your muscle
Reformer Pilates is also perfect for one's posture when keeping your mind well-focused on your breathing. In turn, it improves oxygenation to the brain and make body to full of energy.
Things to Consider Before Buying a Pilates Reformer Machine
Whether you're considering on buying a Pilates Reformer to meet your pilates routine, improve posture, strength training or simply seeking to train for a balanced body, there are things that you have to consider to make an informed decision.
Here's a rundown of the more important ones before you make the purchase of the best pilates reformers for you.
Comfort
You would want a pilates reformer equipment that is well-padded to both sit on and lie on. There's no point using a machine that you will feel sore midway through your exercise routine or immediately after. The headrests and straps should be fully adjustable. It should also come with softer materials to help protect your skin against unnecessary friction.
The problem is that you really won't know whether a reformer Pilates machine is comfy enough until you've actually tried one. However, you can always read reviews to check the experiences of other individuals related to pilates machine so you can find a comfortable pilates reformer for your own studio.
Versatility
Home pilates machine should have a variety of features that can help you achieve as many of your gym exercise target as possible.
Since the reformer is actually a type of resistance equipment, you should be able to look for a pilates product that can provide you with variable or adjustable resistance.
A good example of accessories is the reformer box, which would allow you to perform different workouts and exercises on home reformers. head and neck pillow would be a good addition for extra comfort points to make you enjoy excises .
Build
It goes without saying that the way in which the pilates reformer machine is constructed should also be carefully considered before deciding on a particular brand. Wood offers great stability and aesthetics, although nothing can compare to the strength and durability of solid metal.
It is important to look at the build quality of the pilates machine as a whole and not on its individual parts alone. Remember that the equipment is only as strong and durable as its weakest component.
Personally, I would recommend getting a pilates reformer machine platform that can safely accommodate weight that range from 125 to 150 kilogrammes of weight capacity. Checking the weight capacity is important as you will ultimately put your whole body weight onto this great machine so you will want it to provide support and enough stability during your exercises.
#pilates #reformerpilates #reformer #maplepilates #pilatesreformer #pilatesstudio #pilateslife #pilatesinstructor #spinecorrector #ladderbarrel #stepbarrel #combochair #wundachair
#yoga #pilatesfitness #pilatesworkout #pilateschair #stabilitytraining #calillacbed #cadillacpilates #cadillacreformer
DZ132 Maple Wood Reformer Bed Pilates Yoga Trainer Exercises Workouts Studio Factory Promotion
DZ137 Aluminum Reformer Bed Pilates Exercises Workouts Fitness Equipment Factory Promotion