DZ131 Maple Pilates Cadillac Reformer Elevated Training Bed Exercises Workouts Fitness Equipment Factory Promotion
| | |
| --- | --- |
| | Pilates Cadillac Reformer |
| | |
| | |
| | |
| | |
| | |
| | Customized Logo Available (MOQ 10 PCS) |
| | |
| | |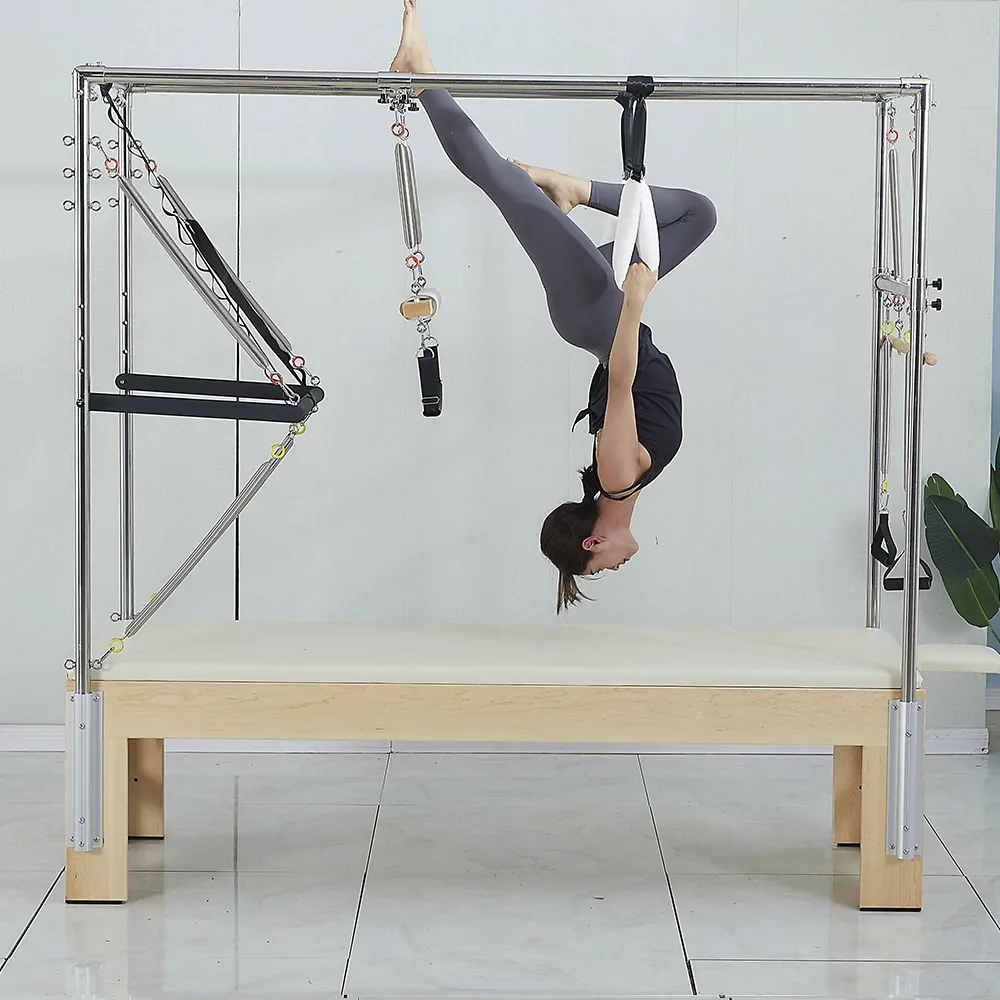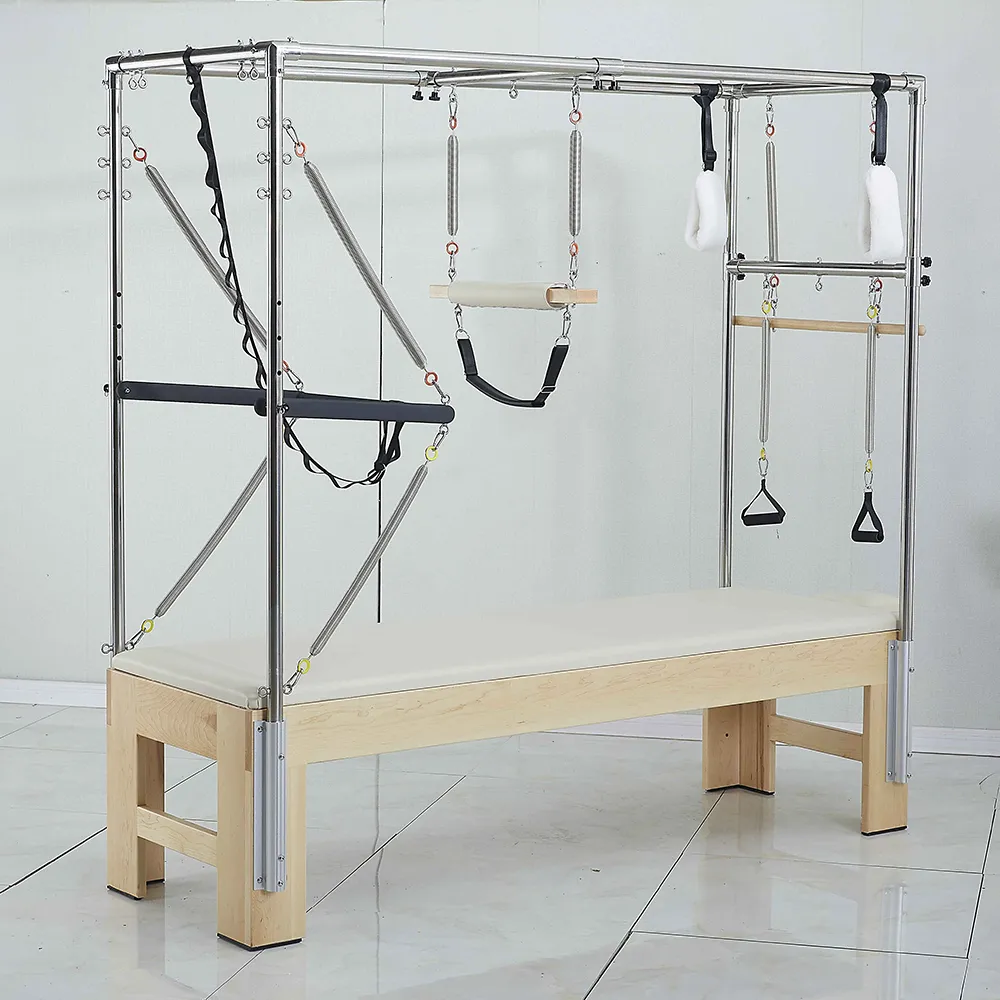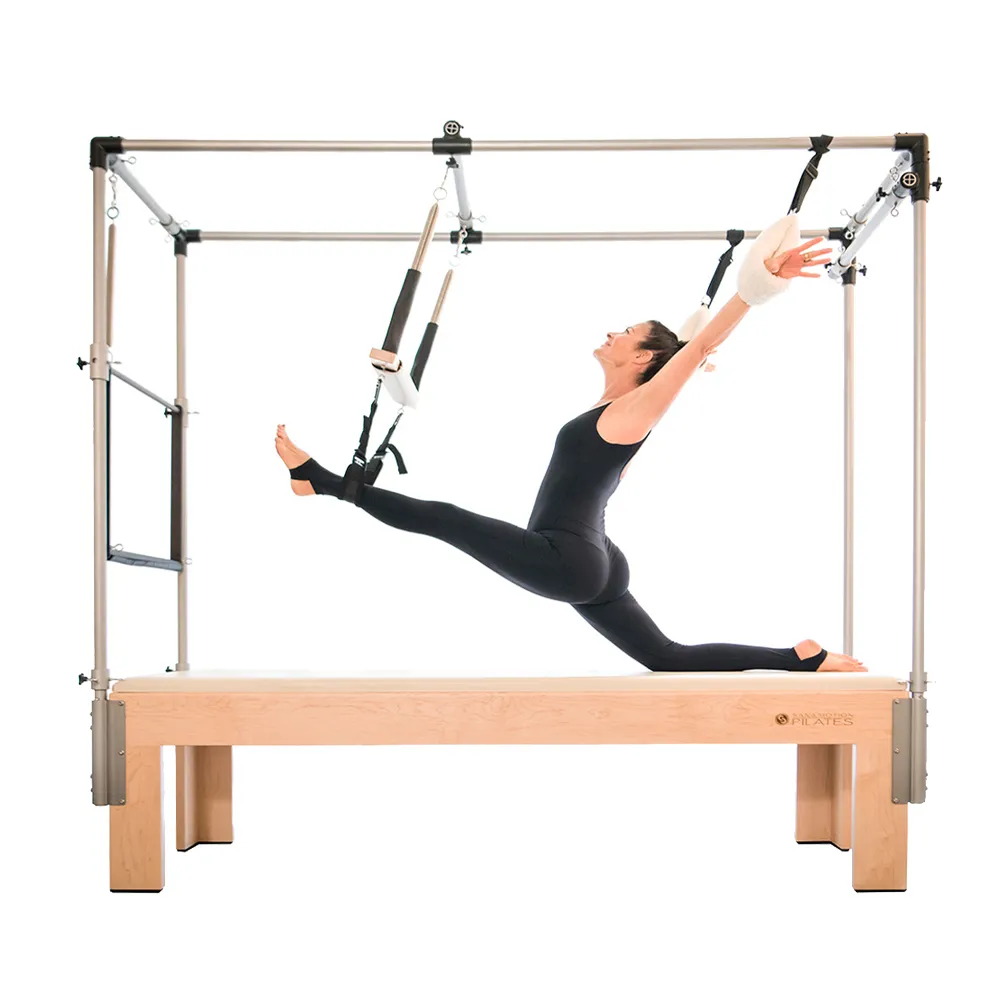 1). What is a Pilates Cadillac Reformer?
The Cadillac is a specialized piece of Pilates equipment that enables users to tone almost every muscle group in their bodies. It involves working various muscle groups with challenging poses and light resistance.
2). How does Pilates Cadillac Reformer benefit you?
Whether sitting, standing, kneeling, lying or even upside down, the springs, bars, mat and trapeze of the Cadillac provide the most diverse Pilates experience.
3). What is Pilates Cadillac Reformer?
The Cadillac Pilates from Tmax is ideal for single practitioners, home use and any setting where space is limited.
We are pleased to introduce recent improvements for the Cadillac Pilates that we think you'll love.
Stainless steel frame: the canopy frame is now built of stainless steel instead of chrome. You will love its sleek look that it is smooth and easy to maintain. It is also resistant to chipping, pitting, corrosion and discoloration, and its fabrication is more environmentally responsible.
Slide System for the push-through bar: repositioning the bar is a fast, one-person job that will not interrupt the flow of your session. Bonus: it is quiet to use and maintenance-free.
#pilates #reformerpilates #reformer #pilatesstudio #pilateslife #pilatesinstructor #spinecorrector #ladderbarrel #stepbarrel #combochair #wundachair
#yoga #pilatesfitness #pilatesworkout #pilateschair #stabilitytraining #calillacbed #cadillacpilates #cadillacreformer
DZ131 Maple Pilates Cadillac Reformer Classical Design Machine Professional Yoga Reformer Pilates factory
DZ137 Aluminum Reformer Bed Pilates Exercises Workouts Fitness Equipment Factory Promotion